Recife: Supporter killed by thrown toilet bowl
source: AP / AFP; author: michał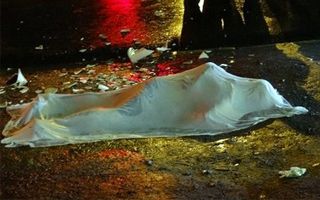 A tragic act of violence unfolded on Friday night, after Santa Cruz tied 1:1 with Parana in the second league of Brazil. Away supporters were attacked with various projectiles, one of which killed a 26-year-old fan.
As the Santa Cruz – Parana game ended at Estadio Arruda in Recife, very dangerous confrontation took place outside the stadium. Reportedly away team's fans were leaving the stadium as they were attacked by someone inside it with various missiles.
26-year-old Paulo Ricardo Gomes da Silva was unfortunately hit with a toilet bowl ripped out of the stadium. He was killed instantly as the bowl crashed onto him on the pavement. CCTV footage and media coverage suggest the police had little control as the confrontation began.
Recife is among 12 host cities of the World Cup, due to start in just over a month. However, group games will not be held at the outdated Arruda, but inside new purpose-built Arena Pernambuco.
A similarly tragic incident happened in 2002 in Italian Catania, when policeman Filippo Raciti was killed with a sink.