Prague: Slavia to lose their stadium?
source: aktualne.cz; author: michał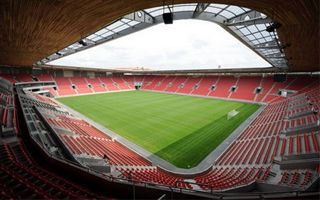 New owners of Synot Tip Arena filed a lawsuit to cancel current lease with Slavia. The club in turn assures they have a solid contract, according to aktualne.cz.
In 2013 Synot Tip Arena, known as the new Eden stadium, was transferred from E Side Property to Vinet. The company now owning it claims that lease conditions aren't valid and need to change.
"The current tenancy brings significant loss to Vinet and it subsides SK Slavia i the long term, which cannot be sustained", said the company's statement for aktualne.cz.
According to the new owners the deal is partially invalid and needs to be changed. "On May 16 we filed a lawsuit to confirm the absence of a lease deal with Slavia", Vinet announced. The company claims that deal signed by previous owners is flawed and confusing, thus needs to be partially lifted.
Slavia sees the issue completely differently. "We are surprised that the owner of the stadium releases such information to the media before informing us. According to legal analysis that we commissioned, the current lease of Eden is unequivocally valid" said club spokesman Jiří Vrba .