New design: Do you see Beckham's latest stadium?
source: StadiumDB.com; author: michał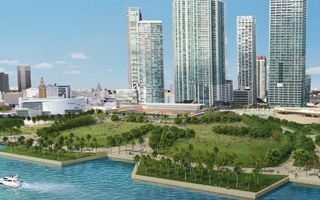 Most probable answer is "hell no", because all renderings presented focus on hiding the stadium rather than showing it. And quite expectedly David Beckham's latest idea brought about stiff opposition.
Shown for the first time in March this year, David Beckham's vision of building an MLS stadium in PortMiami got nearly all his potential neighbors furious. In a very blunt campaign the Miami Seaport Alliance called the scheme 'nutty', claiming it would put port workers at risk of losing jobs.
The plan was smashed with criticism and this is why Beckham's financial group, the Miami Beckham United, now suggests building the MLS stadium at the heart of Museum Park. This site is even closer to central Miami, comprising one of the most important public green areas of the city's downtown.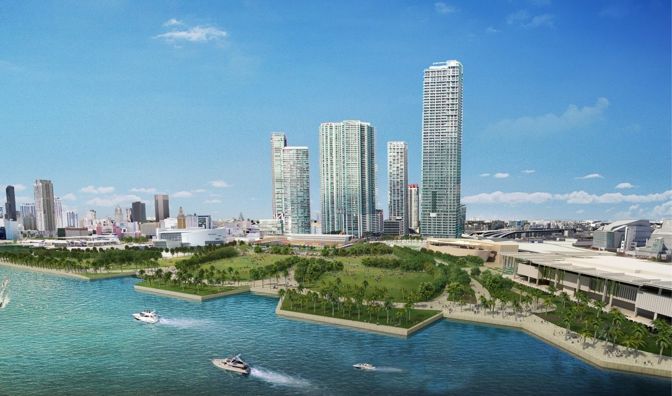 The problem is: it's hard to actually see the stadium in any of the renderings. Although the new facility is planned for 20,000 spectators (as many as the nearby American Airlines Arena), it seems almost completely integrated into the public green.
Critics already say this is Beckham's intention as he was sure to meet fierce opposition when 'assaulting' public green for the sake of his MLS franchise. This is why the stadium's presentation focused almost entirely on how the stadium would blend seamlessly into the city fabric.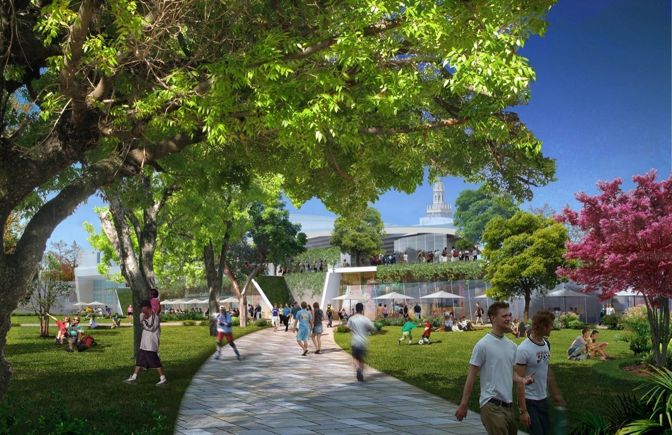 Even the planned cafes and shops at the stadium were promised to be 'folded in', not taking the public space. Facades are promised to be covered with even more green. Roof? Only over the western main grandstand and lower one in the east. Not a complete one like in the first attempt.
Beckham promises not only to preserve, but also to increase the park's space very significantly, by nearly 17,500 sqm. This could be achieved by covering the existing dock.
Just as the plan was presented, it was attacked even more seriously than the previous one. The stadium, even if almost invisible in any of the renderings, is considered an attack on accessible public park by some. Most notably by Kaplan Group, the group behind Museum Park's conversion into a prime green location.
Similar negative approach can be found at Curbed.com, where one of the editors openly mocks how the stadium is nearly impossible to find in its own presentation. And even if it was to fit so well, it would still form a major blockade of public access from the most important side, Biscayne Blvd, let alone from the American Airlines Arena's side.
At the same time mayors of both Miami and the Miami-Dade County are said to be in support of the scheme. Then again, they weren't against the first one, too…