Munich: Allianz Arena has standing sections replaced
source: sueddeutsche.de; author: michał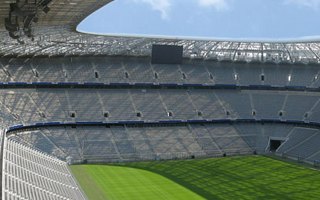 Supporters began to speculate over what's going on at the south stand as crane moved in last weekend. Some said it was the planned capacity expansion, others that the fanatic sections may be replaced by seats. None of that proved true…
When the stadium webcam showed a crane and workers at the south stand of Allianz Arena a few days back, many fans became wondering, what was going on. With no statement from the club some feared the few standing sections are being liquidated, while others saw this as the announced capacity expansion.
The truth turned out to be less spectacular, but still interesting. Bayern chose to leave the standing sections and capacity intact, but in a new mode. Instead of bare concrete terracing now Allianz Arena has seats hidden in the floor and unfolding for international games, very much like Stuttgart and Lucerne.
Before the transformation Bayern had to remove and reinstall seats ahead/after every European game, because Bundesliga allows standing room, while UEFA doesn't. This was cost- and time-consuming, while the new solution is more expensive to implement, but a lot cheaper in daily operation.
Explaining this shift Raimond Aumann of Bayern assured the planned capacity increase is still coming, but exact date of beginning is unclear. The upgrade to 75,000 spectators needs to be approved by district authorities and Bayern is still waiting for their decision.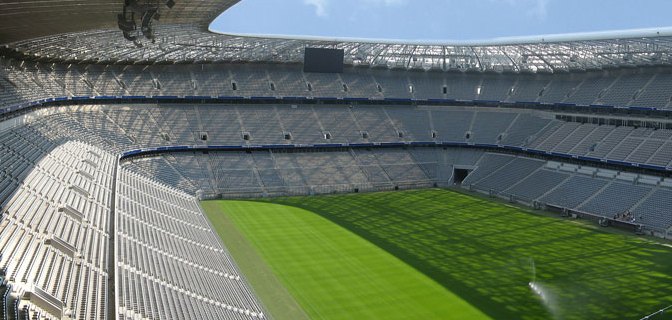 Photo: Richard Cawood

Photo: Richard Cawood