StadiumDB: Follow us on Twitter for full coverage
source: StadiumDB.com; author: michał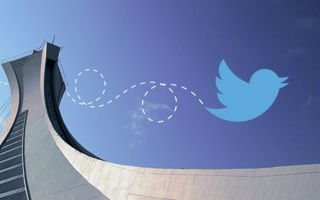 Recent changes at facebook make very few posts visible, so we suggest following @StadiumDB vie Twitter too. This way you get all the headlines as they're posted.
We enjoy seeing and hearing from all of you at our facebook fanpage, but we're among websites suffering from recent algorithm changes.
Long story short: only a handful of our subscribers can see all or most of what we post in their streams. And while we don't consider our posts the most important thing out there, we hope to reach the hundreds of people who declared to like what and how we post.
So recently we decided to create an alternative and launched our official Twitter account. If you feel you prefer getting everything as it's posted rather than checking the profile daily, this is the place to follow StadiumDB from now on.
Of course we're staying at facebook as well and invite all our great Readers here to StadiumDB.com daily, but hope you'll enjoy the new channel as well. And be sure to give us feedback whenever you feel like it!