Sao Paulo: Arena Corinthians partially closed for World Cup?
source: AFP; author: michał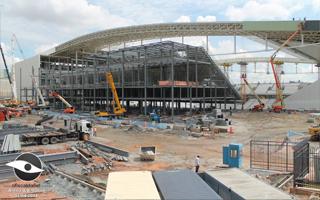 The state prosecutor's office warned Wednesday that safety improvements needed to be made to the stadium. Unless safety improves, parts of the stadium may be closed, even during the FIFA tournament.
The Brazil-Croatia game is set to open a month-long festival of football on June 12, but that opening may theoretically be spoiled. Sao Paulo state prosecutor's office warned that situation on the construction site needs to improve before it's allowed to open.
Currently works are halted after Saturday's accident, second fatal one on Arena Corinthians site. Authorities have urged owners Corinthians club and constructor Odebrecht to ensure improvements regarding fire safety and exits.
"In case of non-compliance or partial compliance with these demands (the prosecutor) does not rule out adopting of measures aiming at a partial stadium ban, even during the World Cup," the prosecutor's office said in a statement.
Corinthians and Odebrecht issued a statement indicating they had already carried out studies which they had presented to the city authorities for signing off.
According to Odebrecht, the documents originally drawn up and sent to firefighters onsite will now be modified this week to take into account the latest demands for improvements.
World football's governing body FIFA insisted on Wednesday (AEDT) that the temporary suspension of work on the part of the stadium where the accident occurred would not cause a significant delay.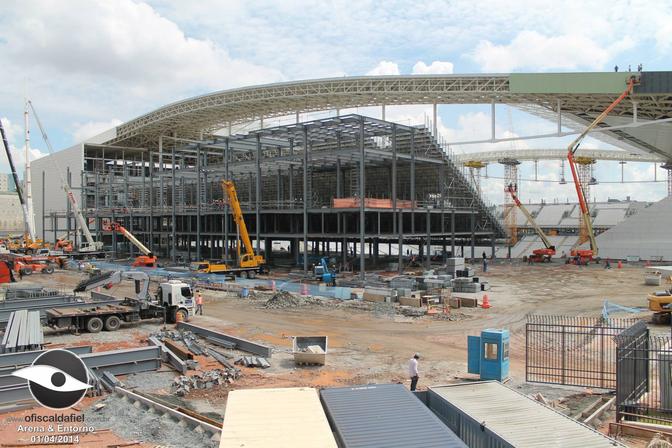 Photo: O Fiscal da Fiel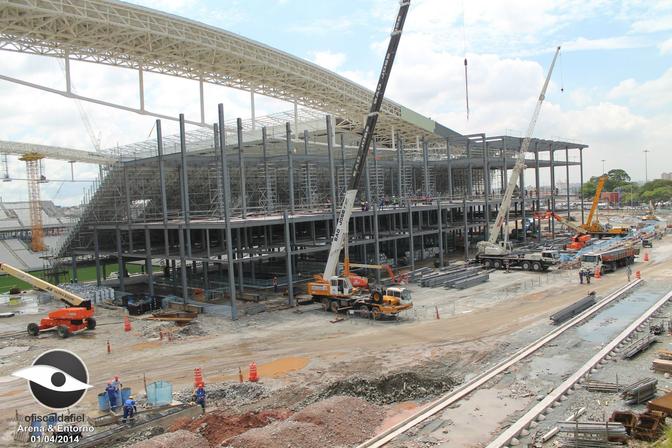 Photo: O Fiscal da Fiel