Sao Paulo: Itaquerão handed over, but still under construction
source: StadiumDB.com; author: michał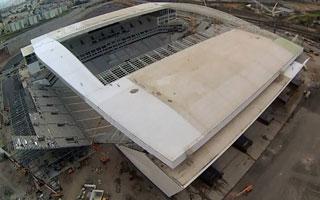 Yesterday a symbolic delivery ceremony took place inside Arena Corinthians. But the club won't be able to play an official game here for nearly a month. Construction works are rushing towards the finish line.
General contractor Odebrecht yesterday officially handed over the new Itaquera-based stadium to Corinthians. The modest ceremony was held inside the ground's mixed zone and was followed by a tour of the stadium for press members.
While walking through the site journalists could clearly see the hand-over is solely symbolic at this point. Approximately 1,000 workers are constantly present, preparing numerous areas for future use. This of course concerns temporary seating that was always expected to come last.
However various other zones need installation works before actual delivery of the stadium. While the end-zone roof became self-supporting and has previous yellow pillars removed, metal sheet covering the stadium is still being installed atop. So are seats and many more elements.
Arena Corinthians is expected to be actually prepared for first test event by the end of April. On May 1 some 7,000 people will be let inside for very first test-drive. Spectators will be treated to a game of construction workers. This has a special meaning with the tragic toll (3 deaths) of the project. Then a second friendly game is scheduled for May 10. The internal Corinthians vs. Corinthians clash (current and former players) will be watched by up to 20,000 viewers.
And finally, the official opening and first ever game in front of 68,000 people comes on May 17. Corinthians will face Figueirense in domestic league. It's not yet clear whether the host club will be able to play a second fixture, against Atletico Paranaense, before handing over the stadium to FIFA. This seems unlikely with 2014 World Cup opening in less than a month from Corinthians' first official game, on June 12.
Below you may see the situation in most recent photos we are allowed to publish, from April 12:
Photo: O Fiscal da Fiel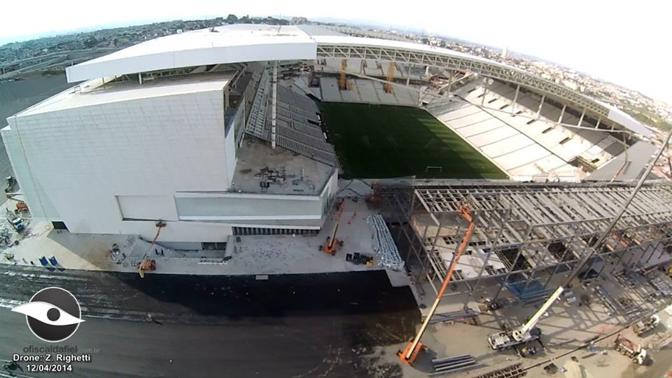 Photo: O Fiscal da Fiel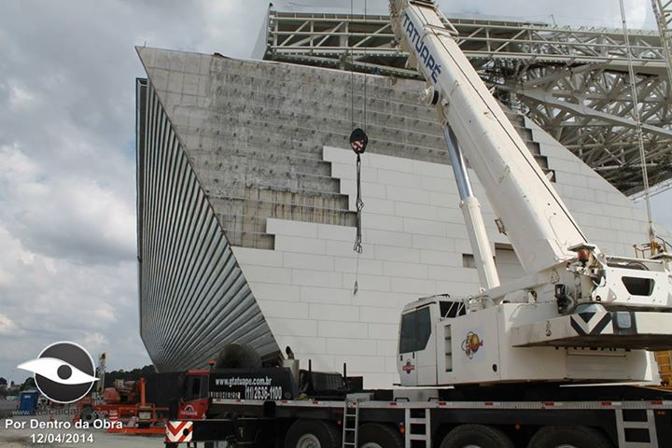 Photo: O Fiscal da Fiel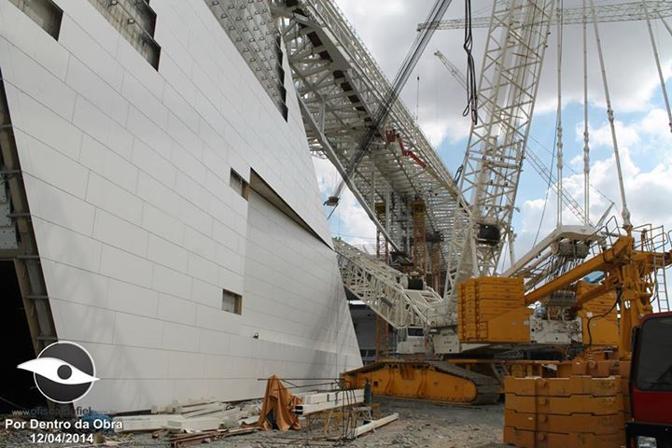 Photo: O Fiscal da Fiel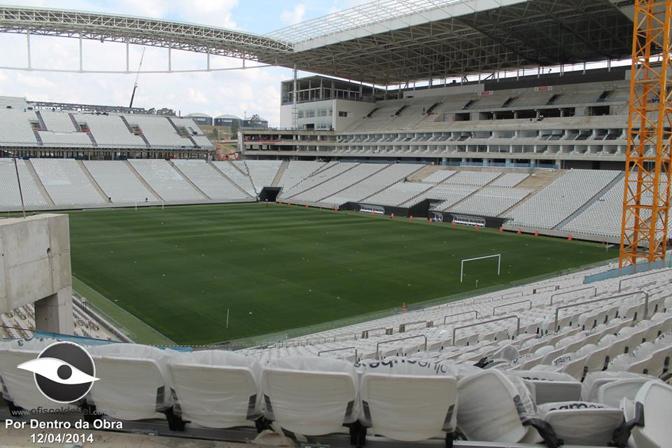 Photo: O Fiscal da Fiel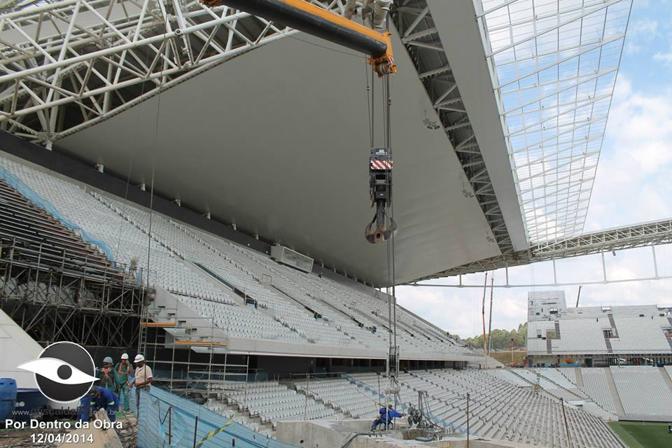 Photo: O Fiscal da Fiel