Minneapolis: Metrodome gone, MLS club to come?
source: Vikings.com / StadiumDB.com; author: michał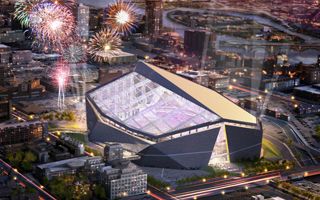 Removal of all Metrodome remains has finished almost a month ahead of schedule. Now the new structure begins to take shape as new Minnesota stadium is being built. Meanwhile the Vikings hope to grab the next MLS expansion franchise.
Frattalone Companies, one of the project's subcontractors, has ended work on Metrodome demolition and rubble removal last week. This means the operation was carried out a month ahead of schedule, with the deadline set for May 15.
At the same time work is also progressing on the new stadium's main concrete structure. Three tower cranes operate in the east and the number of workers on site reached 300. From now it should only grow, just like the concrete structure that already grows out of the deep pit.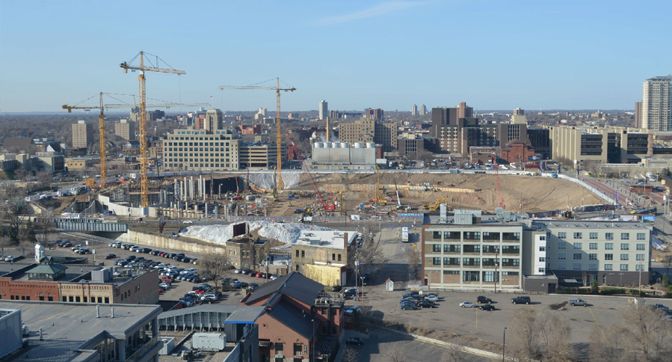 Construction progress isn't the only one. Vice-president of Minnesota Vikings Lester Bagley announced that his team is hoping to bring MLS to Minneapolis. The news comes just after Atlanta implemented a similar scenario – a franchise was awarded to the Falcons and from 2017 the football/soccer club will use the new stadium, using only the lower tier.
The Vikings and stadium architects from HKS are also discussing a "house-reduction mechanism" to reduce the new stadium's seating capacity from just over 65,000 to somewhere between 20,000 and 30,000 seats.
It's not clear how the upper decks would be covered to avoid the 'empty stadium effect' and not obstruct light, both natural (through the stadium's immense skylight) and floodlighting. Below we present a very initial attempt at covering the upper tiers.