Lviv: Will Karpaty finally move to Arena Lviv?
source: ZIK.com.ua / StadiumDB.com; author: michał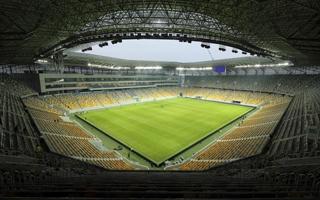 FK Karpaty Lviv hosted only 4 games at the brand new stadium before moving back to their old home. Now the club may revise its plans, but not unconditionally...
Arena Lviv may be located at the very end of Lviv and have challenging access, but attendances at first several games were encouraging. All three Ukrainian games had sell-out crowds, just like three Euro 2012 matches.
With Karpaty this wasn't the case, though their opener against befriended Dynamo Kyiv sold out as well (32,600). Then attendences started shrinking and by April 2012 went down to 6,950 against Metalurh Donetsk. The club then abandoned the new arena and hasn't returned after Euro 2012.
All in all only 8 official games (apart from Euro 2012) were held at the stadium in 2.5 years! Half of them by Karpaty, while the only other significant club that might theoretically use the arena, FK Lviv, was dissolved.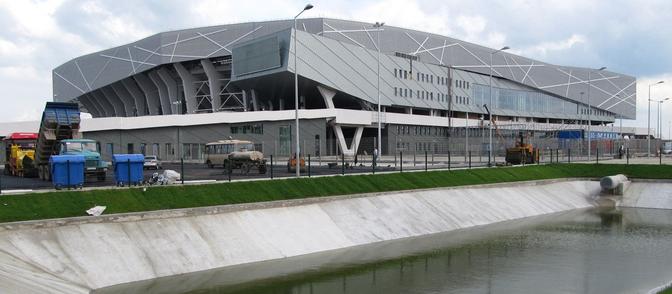 Being the perfect example of a white elephant, Arena Lviv now returns to talks with Karpaty over tenancy. Ukrsportarena, the company managing Arena Lviv, has put three offers on the table. One would see Karpaty lease the stadium for all league games. Second has only top five matches included. And third, most expensive one, would welcome Karpaty to co-manage the stadium, sharing both the costs and potential revenue from non-sporting events.
Each of the three means a significant increase in cost for Karpaty. The club only needs to put forward UAH 3 million for a full season at old Stadion Ukraina, while all games at Arena Lviv might represent over 20 million.
This is why Karpaty suggest they'd consider relocating back to the new stadium, but on one condition. The club want to redevelop their old home (municipally owned) into a private venture. Early plans foresee a theme park and retail spaces in the old location, supposedly compensating for Karpaty's increased expense.
Should both sides not reach an agreement, Arena Lviv will remain empty, generating monthly cost of roughly UAH 800,000. Karpaty have their lease of Stadion Ukraina signed until 2018.