Euro 2020: Croatia, Poland and Portugal also withdraw
source: StadiumDB.com; author: michał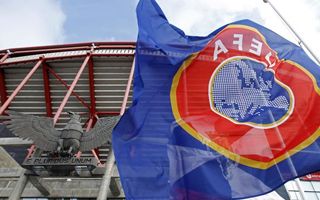 Further three countries decided to cancel their bids to host Euro 2020. Each for a different reason and each changing the Euro's potential landscape.
Croatian football federation shared the fate of their Czech counterparts. Lack of financial guarantees from the government and unclear situation regarding the host stadium made submitting the official bid within tomorrow's deadline impossible.
Similar steps were taken in Poland, but this time as part of a more reasonable scheme. Or at least that's how PZPN, the Polish FA, put it. President Zbigniew Boniek argued Poland stood little chance and they found the bid not worth long months of work and costly preparations in hope for just 4 games.
The argument is that Poland already had Euro 2012, Warsaw is hosting the Europa Lague final next year and PZPN is fighting for two other major tournaments before 2020. Getting any of the two (one of them is the Women's World Cup in 2019) would melt the country's chances. In return Boniek suggested Poland will host a different competition soon and later confirmed it's the U21 Euro 2017.
Portugal chose to follow simple mathematic equation. Both Lisbon and Porto withdrew their interest over the potential economic prospects. While neither of the cities provided a reason for not seeking a repeat of the Euro 2004 success, the Portuguese Football Federation said the decisions were understandable and that it was up to local councils to balance the cost of staging such an event against potential gains.
These latest drop-outs in Euro 2020 run could mean a change in geopolitical division of the tournament. All three of the central-eastern candidates (Czech Rep., Croatia and Poland) gave strengthened the most impressive local competitor – Budapest. But for now these are only speculations as all formal bids need to be submitted tomorrow and await UEFA's evaluation.