Bolton: Reebok stadium to change name
source: TheGuardian.com; author: michał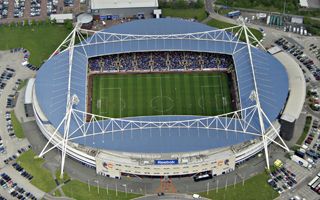 From July the Bolton Wanderers stadium will change its naming rights holder for the first time in 17 years. Reebok will be replaced by a different sportswear firm, Macron.
Ever since the stadium opened in 1997, it's been the Reebok Stadium. This seemed an obvious partnership for both the Wanderers and Reebok, two entities originating from Bolton. The stadium's nickname is now simply The Reebok.
But while it may remain Reebok Stadium in many fans' minds for years to come, it's official name changes this July. Wanderers reached a deal with Macron, Italian sportswear company. The contract should last 4 years, potentially with an option of prolonging.
"This is an extremely exciting and beneficial deal for our club," the chairman Phil Gartside said. "We will be proud to carry the Macron brand on our stadium and official merchandise for the coming seasons. We have been very impressed with their passion for football and their ideas to grow our partnership."