Ann Arbor: New attendance record for US football?
source: mlive.com / StadiumDB.com; author: michał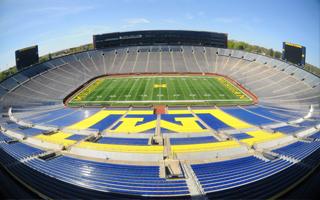 General sale ended just after it began for the exhibition game between Manchester United and Real Madrid. The August fixture is now hoped to be the biggest ever game of football in the United States.
Americans call it "The Big House" for quite a reason. With almost 110,000 capacity it's the country's largest stadium, also among the world's most impressive stadia.
On August 2 Michigan Stadium will see an exhibition game of Manchester United and Real Madrid. Ever since speculations over potential clubs playing the game began several weeks back, it was almost certain to draw a sell-out crowd.
What not everyone may have expected is that tickets would literally dissappear in hours. Yesterday at 9:03, just over half an hour after general sale began, the Michigan Ticket Office informed the game is officially sold out. In reality this statement covered only the general sale and fanpack sale (tickets for fans of one declared team, with fan accessories). Some tickets are still available with the organisers (or at least were when publishing the article).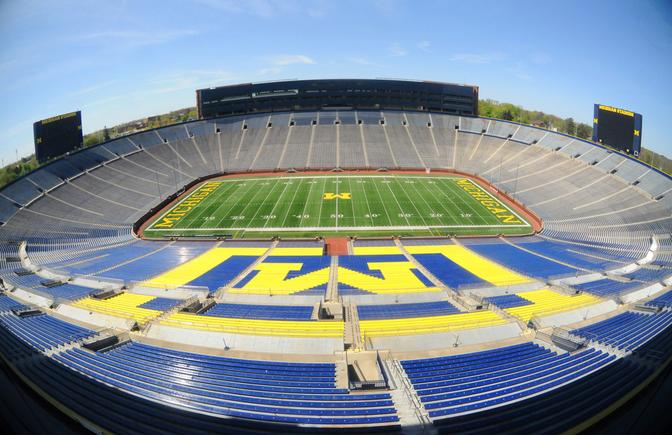 Photo: Adam Glanzman
Of course almost instantly some tickets were made available via online resellers, for a multiple of the original fee. Websites often referred to as 'online scalpers' offer tickets for $165 at least (with the game's official reseller Vivid Seats), while official prices were between $45 and $189. The roof on resale price doesn't seem to exist. Two most expensive seats to buy stood at over $11,000 yesterday, but are not available any more.
While it's almost certain that all tickets will be distributed, it's not so clear if all holders will actually show up. This may be crucial if the game is to break all-time record for a football (soccer) game in USA. Current record stands at 101,799, so the August clash may still be a record if up to 8,101 ticket/invitation holders don't show up.