Turkey: Are these the most expensive goals?
source: TodaysZaman.com / Radikal.tr; author: michał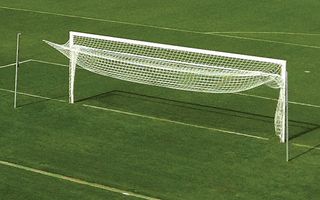 No, it's not about outcome of scoring goals, it's about buying them. Turkish housing administration reportedly paid millions for a set of four goals to equip two of the several new stadiums.
The Housing Development Administration of Turkey (TOKİ) has been warned by the audit institution, Court of Accounts, for paying far beyond the contract price for materials for the construction of football stadiums in Sivas and Malatya, according to a report in the Radikal daily on Saturday.
TOKİ reportedly paid TL 5.6 million ($2.5m / €1.8m) for goalposts, corner posts and field markings that were only supposed to cost TL 385,000, according to contracts for the stadiums' construction.
The materials were supposed to have cost TL 192,499 for each stadium; however, TOKİ paid more than TL 3 million for goalposts, corner posts and field markings for the Sivas stadium and more than TL 2 million for those materials in the Malatya stadium.
Both stadiums, which have a seating capacity of 25,000, came to attention after the Court of Accounts examined a 2012 TOKİ report and discovered a significant discrepancy between the prices stipulated in the contract and the actual amount that TOKİ paid.
Both stadiums have contracts set at some TL 80 million ($36m / €26m) and should be delivered later this year.
Sivas Arena

Malatya Arena