StadiumDB.com: We're also on Twitter!
source: StadiumDB.com; author: michał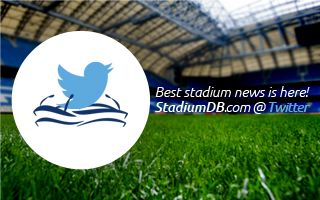 You follow us here (thanks!), check latest updates on facebook. Now we're also on Twitter, to bring you shorter and only most interesting content.
With thousands of readers of StadiumDB.com and over 1,700 on facebook, we decided it's about time to satisfy also those who like their info served in 140 characters.
This is why we officially and cordially invite everyone to follow us on Twitter. There's currently a stunning number of one post at @StadiumDB, but you know what they say – Rome wasn't built in a day. Nor with 140-character posts, hashtags and selfies, but we're still hoping to enjoy it!
Without further undue here's the desitnation, where all messages will be shorter than the one above: twitter.com/StadiumDB