Sao Paulo: Arena Corinthians a month late again
source: AP / StadiumDB.com; author: michał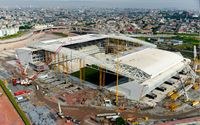 Less than 4 weeks – this is how little time will be left until the World Cup when Arena Corinthians opens in mid-May. But FIFA assures everything will still be ready in time.
FIFA Secretary General Jerome Valcke informed journalists that the opening game stadium, Arena Corinthians, will not be ready until May 15, meaning a further month of delays. Initially the structure was to be delivered by the end of 2013, but the deadline changed after November tragedy that caused a crane and one roof segment collapse.
No stadium was ever opened this late before the tournament, which makes it extremely challenging for Sao Paulo, where the World Cup is to kick off on June 12.
But Valcke went on to assure everyone that upon opening in May, the stadium will already include all the infrastructure needed to hold the global tournament. "There is no criticism, there is just a challenge," he said at FIFA headquarters. "We have to work in conditions where the cement is not even dry (and) we already put things in place," the FIFA official said.
Currently almost all of the permanent structure is in place, while temporary roof supports are awaiting to be removed once the structure can sustain itself. Only the 21,000 temporary seats are still awaiting installation as their steel temporary stands are being put together. Video showing how the 21,000 additional seats will be constructed can be viewed below, while fresh construction photos are just beneath it.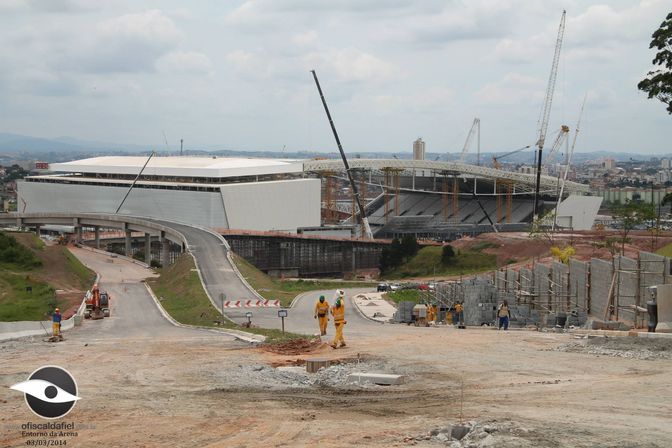 Photo: O FISCAL DA FIEL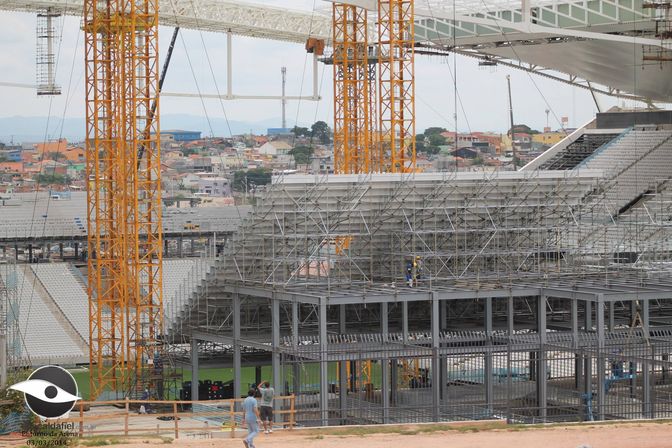 Photo: O FISCAL DA FIEL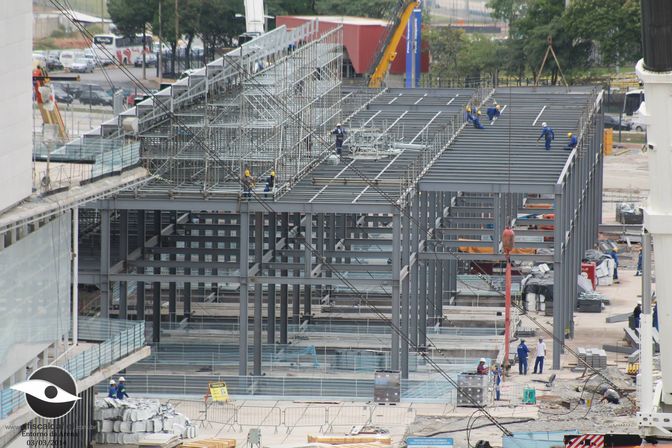 Photo: O FISCAL DA FIEL