Regina: Contractor and designer appointed for new stadium
source: StadiumDB.com; author: michał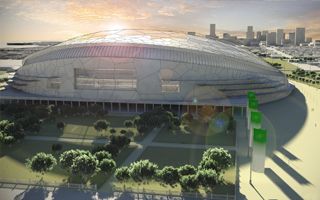 Later than expected initially, but the selection was finally made. PCL Construction Management will deliver the $280 million stadium, designed by B+H Architects.
With three bidders shortlisted in the "design + build" tender for Regina's largest sports project ever, a decision was finally announced yesterday. The City of Regina decided the bid led by PCL Construction Management won out over two other bidders.
PCL would handle the construction and finance on the project designed to be the new home for the Saskatchewan Roughriders. Design would be carried out by world-famous HKS Architects and B+H Architects, a more local practice that has their newest stadium under construction in Hamilton.
This of course means the renderings we've already been presented are very unlikely to show the design work's final outcome. So far, there's no sneak peak on what PCL's stadium will look like.
The two other shortlisted companies who didn't get the building contract are Bouygues Construction Graham Community Partners and Clark Builders (Turner Construction).
The winning bidders are called the "preferred" contractors, because the deal isn't final yet. The city expects that will happen over the next few weeks. While construction is expected to start by the end of 2014, the new 33,000-capacity stadium will be ready in 2017.