Porto Alegre: "There is no pavement, it takes three months!"
source: StadiumDB.com; author: michał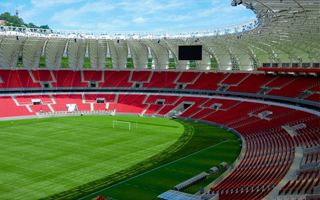 There's only 89 days left until the 2014 World Cup, but work is still ongoing in many areas. Recently opened Estadio Beira-Rio has almost none of the surrounding infrastructure, earning further criticism from FIFA.
On Thursday FIFA Secretary General Jerome Valcke slammed preparations in Porto Alegre, where the main arena is still delayed. Despite soft launch almost a month ago, the stadium is still hardly prepared to host major events.
While the structure is ready, its surroundings are still being worked on. This includes spectator access, but a different thing causes FIFA's concern.
"Outside the stadium of Porto Alegre there is no pavement and we cannot put in place the television compound and all the different zones without any pavement."
"We are not talking about just the pavement you walk on. We are talking about 140,000 square metres and that takes at least two to three months and we are only three months away from the opening of the World Cup."
The paved areas will be used for two of the most lucrative zones of the World Cup. One will comprise a media/broadcasting hub, while further space will be needed to set up hospitality facilities for sponsors and VIPs.
TV rights and sponsorship are key revenue streams. However, it may have sound unfortunately that FIFA Secretary General wasn't worried about access for ticketholders as much.
Below are photos from yesterday, presenting the progress on surroundings of Beira-Rio.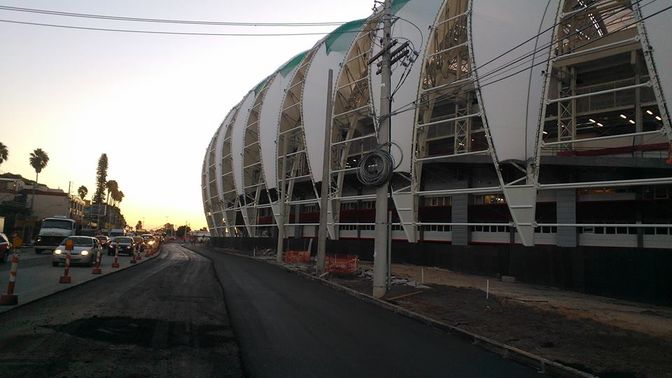 Photo: SCInternacional.net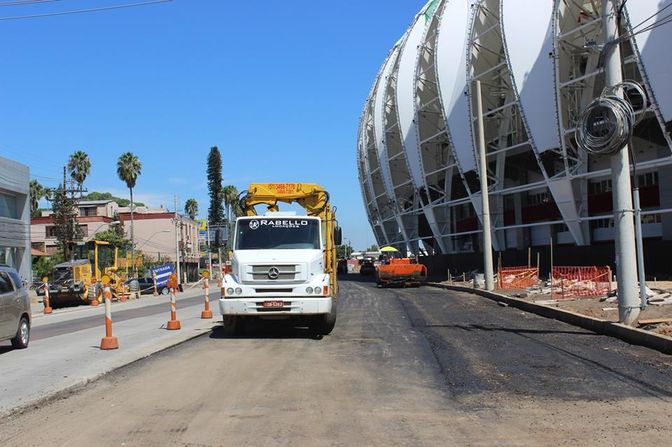 Photo: SCInternacional.net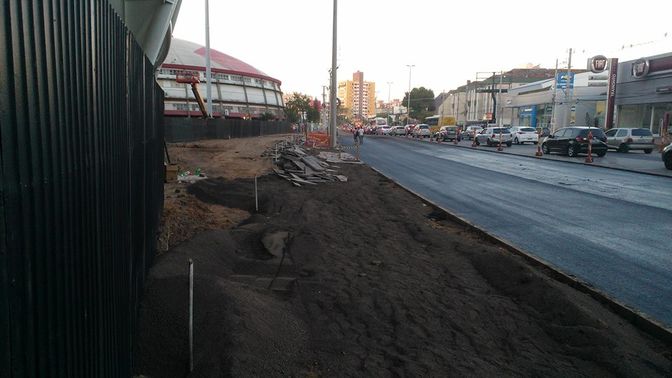 Photo: SCInternacional.net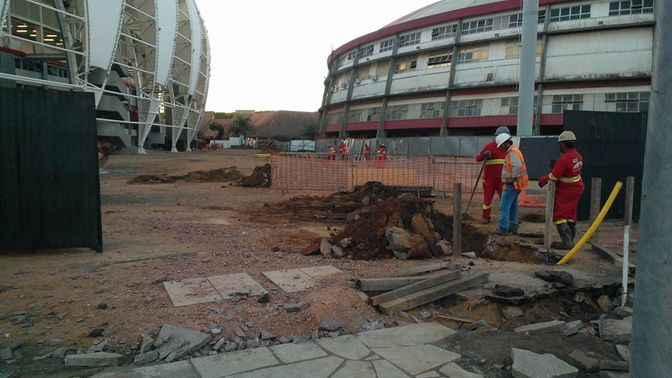 Photo: SCInternacional.net