Orlando: New MLS stadium still unclear, but getting closer
source: myfoxorlando.com / wftv.com; author: michał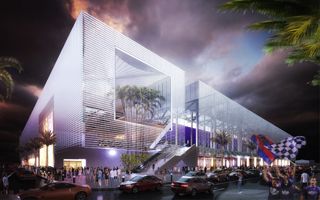 As Orlando City prepare to be the next expansion team of the MLS, work on new stadium is also hoped to begin in May. Official renderings are still kept secret, but local WFTV got ahold of the ground's construction agreement.
An explanation first. What you see above is the rendition of an unofficial and preliminary design for the Orlando City MLS stadium by Woods Bagot. But as interesting as it is with palm trees in each corner, this design won't come to fruition.
Instead Orlando City are working with Populous on the new arena, keeping similar guidelines as in the above concept: all or most seats covered in an enclosed 'European-style' stadium. Very first and surely not final renderings of the possible stadium were released a few months back and may be seen below.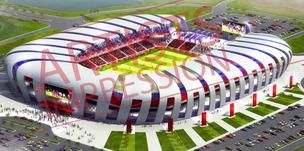 However, WFTV got access to the construction agreement (still subject to council approval), which gives more details about the planned development. Capacity is set at 18,000 people, lowest number of the initial estimations between 18,000 and 25,000. 300 seats will be available in skyboxes and 2,500 in club sections.
With the compact size comes a more reasonable budget. After first estimations gave the price at $100 million, the stadium should now cost $69 million, with further $15 million required for land acquisition.
Groundbreaking is still hoped to happen in May 2014, though speking to FOX Phil Rawlins of Orlando City emphasized the word "hope". Once started the construction process should take no more than 15 months, meaning opening during the 2015 MLS season.
Before moving to their purpose-built venue, City expect to temporarily use redeveloped Citrus Bowl.