Newcastle: Owner to block St. James' Park expansion?
source: StadiumDB.com / NUST / thenorthernecho.co.uk / shieldsgazett; author: michał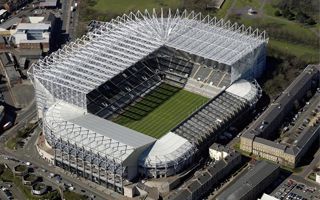 Mike Ashley again comes under fire as supporters reveal he ordered the sale of Strawberry Place lease for proivate development. The site is Newcastle United's only option of expanding St. James Park further.
Today's St. James' Park is known worldwide for its asymmetric layout with west and north stands outgrowing remaining sides of the stadium. Not everyone knows this shape is compromise, because expansion of the eastern side is impossible – it neighbours historical buildings that cannot be demolished.
The only possible option of St. James' Park growing is the southern Gallowgate End. Newcastle United are in possesion of the crucial document needed to carry it out: 125-year lease of Strawberry Place square, currently used by the municipality for parking needs. Using these 6,555sqm of land might lead to the stadium changing its looks, as indicated below:

The need for expansion is obvious as average attendance keeps in excess of 90% of the current 52,000 seats for all Premier League games. Even after relegation to the Championship United drew crowds in excess of 43,000 at every match, an immense number throughout the world of football.
No wonder it was the possible expansion that made former club officials to sign the 125-year lease in 1998. The idea of chairman Freddie Shepherd was to expand the south end and go beyond 60,000 capacity overall. There were also a hotel, conference centre and apartments planned in a £300m development.
The current use as public parking will expire in September this year. So what do Newcastle United FC intend to do with the precious 'expansion land'? According to Newcastle United Supporters Trust (NUST), the club wants to sell it and effectively deny themselves any chance of extending the stadium's footprint.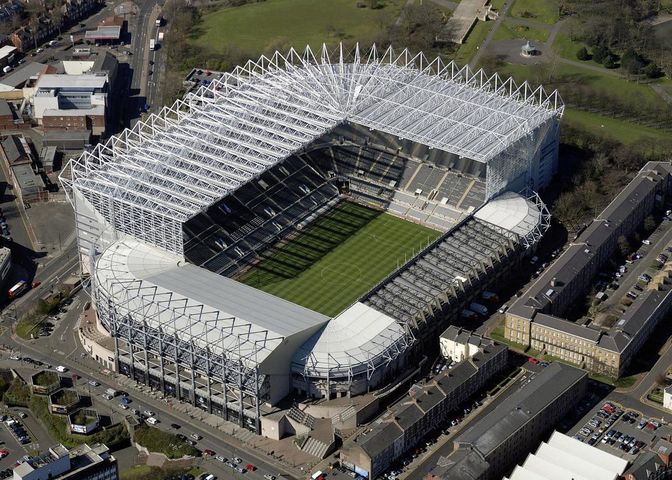 Photo: Mark Walker
Last autumn Newcastle United Holdings Limited, the parent company of NUFC, instructed Newcastle based agents Storey, Edward, Simmons to sell the lease on the land. Bids were invited with a deadline in December 2013 and it is understood that final unconditional bids are now under consideration.
Were any buildings to be constructed on that site, it would then mean development/extension (of the type completed at the Leazes and Milburn sides of St James' Park) at the Gallowgate End of St James' Park would be near impossible.
The news was first released on Friday, March 21. Since then Newcastle United FC failed to provide any comment for the allegations, even when approached by media. The club under Mike Ashley's running ignores all correspondence by NUST and refuses the Trust access to the clubs Fans Forum.