New design: New Regina Stadium
source: StadiumDB.com; author: michał
Before we know the final design, here are the first renderings of Canada's latest stadium project, expected to break ground this year. The price for 33,000-capacity ground is expected to reach $278 million.
Although it was initially planned to keep the open style of nearby Mosaic Stadium, final decision was different. When presented in mid-2012 on early renderings, the city of Regina revealed a more enclosed venue with at least partial roof.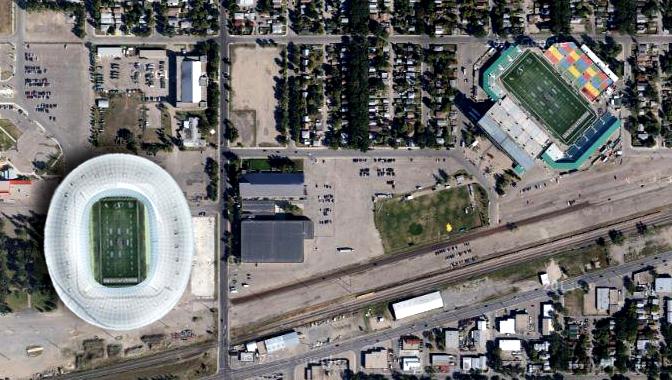 The 33,000-seater will stand at Evraz Place, an open space just meters west of Mosaic Stadium. New stadium is expected to take over both local sports and entertainment events when it opens in early 2017. Or so it is planned.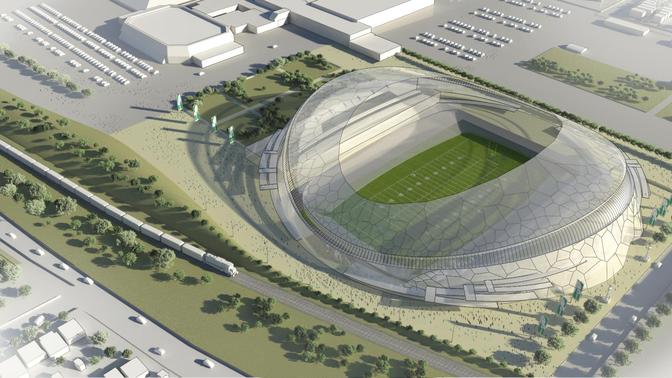 Doubts are growing among citizens and media as the municipality previously expected to have the final design ready by November 2013. Meanwhile to this date we can still only present the initial images that only outline what is expected, not detailed architectural design. That however is expected very soon, possibly within days, as the city is progressing towards selecting one of three final bidders.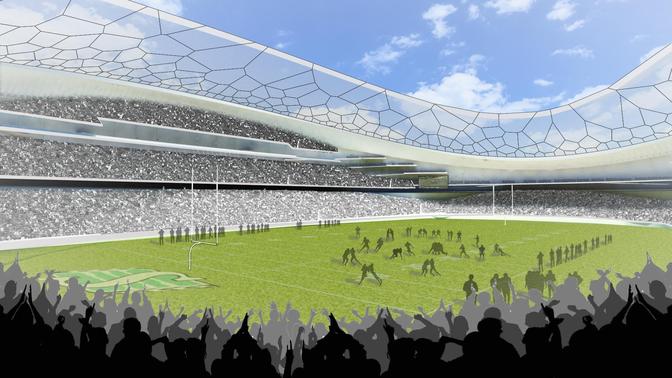 If the project goes forward along schedule, construction should begin before (or during) the summer and end in spring 2017. But possible delivery delays aren't the only concern raised by citizens. Many of Regina's residents question the stadium's planned spending.
While the anchor tenant, Saskatchewan Roughriders, are expected to provide $25 million and the province grants further $80 million, it's the city of Regina that will take up one of the largest expenses in its history.
The city's own resources are expected to be at $73 million, while a massive $100 million will come in a loan from the province. Overall the stadium is expected to cost $278 million (US$250m / €180m).