Italy: Catania bought land for future stadium
source: ilcalciocatania.it; author: michał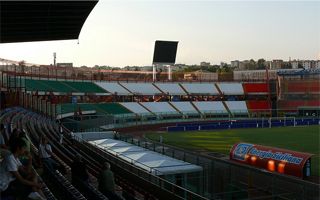 On Thursday Calcio Catania president Antonio Pulvirenti signed a deal crucial to the club's future. He bought 50 hcetares of land for the new stadium west of the city. Construction should start in 2015.
According to official website of Calcio Catania, the long awaited new stadium is finally coming closer. On Thursday president of the club officially bought 50 hectares of land in Jungetto, western outskirt district of Catania.
This is where the club's new stadium will be built, in line with the newly adapted legislation facilitating private stadium investments. There's no delivery date so far, but construction will not begin until 2015.
The final design of Catania's new football stadium is expected to be developed by a local company, Studio di Ingegneria Civile.
The team of architects and engineers led by Emmanuel Stancanelli have no stadiums in their portfolio so far, but they should have one by year end. The club claim all documentation works will be done by December 2014, when a planning application is to be submitted.