Hungary: Finishing works at the charming youth stadium
source: StadiumDB.com / hir24.hu; author: michał
The unique stadium in a village outside Budapest is almost ready and awaiting opening in less than two months. The spectacular roof looks just as planned and presented in renders.
The central stadium of Ferenc Puskas Youth Academy in Felcsút village outside Budapest is almost ready for opening. Despite just 3,500 seats (being installed currently) and ongoing works, it's already stunning.
The most attractive and unique feature is of course the roof. From the outside resembling traditional covers, inside it's almost a real forest, where concrete trunks are topped with wooden branches supporting the structure. The idea is very complex for a stadium of this size and is also why it cost a significant HUF 4 billion ($17.5m / €12.5m).
The stadium was created by the team of famous architect Imre Makovecz. He was known for unique compositions of wood and concrete in his works, widely perceived as part of 'organic architecture'.
Apart from the roof, also the playing field is prepared for opening. That is now expected to take place on April 21, when the final of international Puskas Suzuki Cup will take place.
Also, the stadium will supposedly be renamed to Puskás Akadémia Pancho Aréna, including the legendary player's Spanish nickname.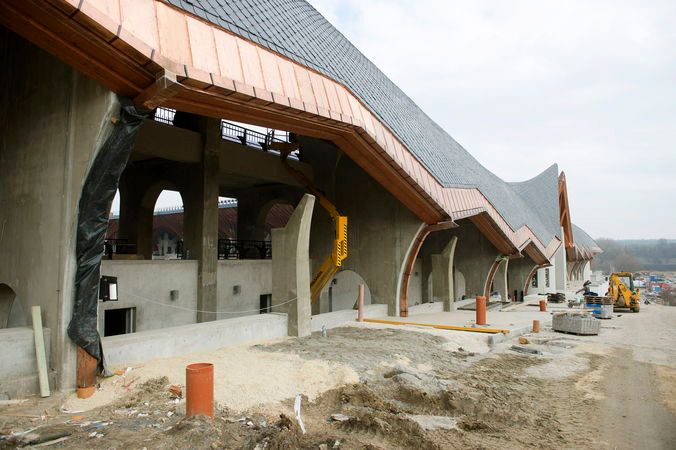 Photo: hir24.hu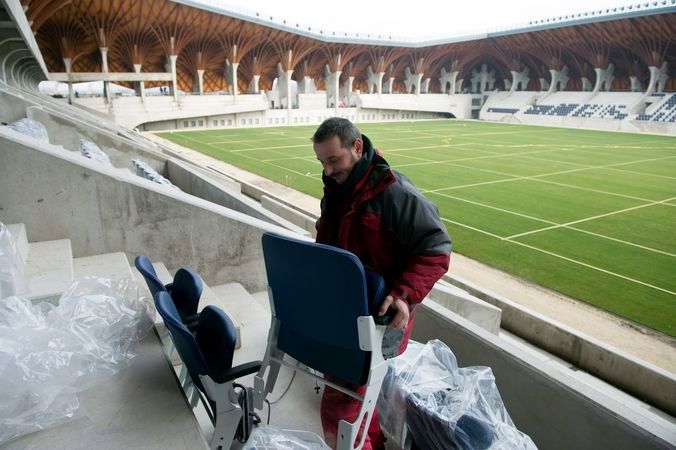 Photo: hir24.hu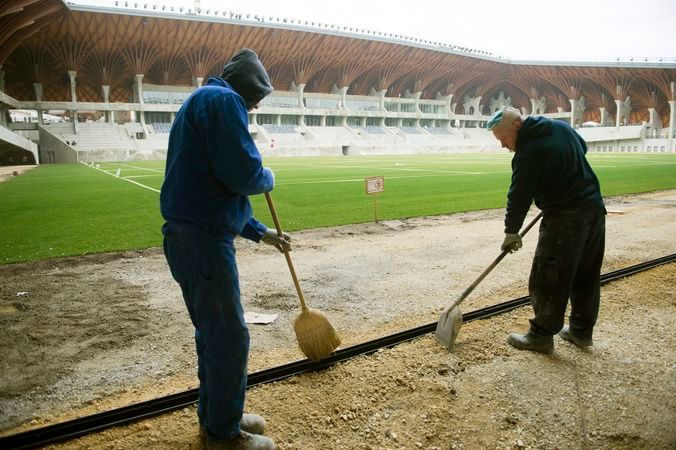 Photo: hir24.hu