Hillsborough: Invitation to join the unique 96 Tribute
source: thisisanfield.com; author: michał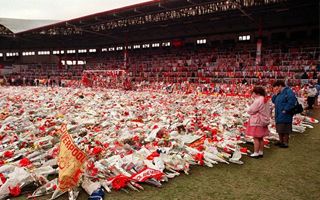 Liverpool FC send out an open invitation to all sports fans worldwide who wish to pay their respect to 96 victims of Hillsborough. Everyone may send their scarf, which will decorate Anfield on April 15.
Every football supporter knows the scenes pictured in this article's illustration. These wonderful signs of sympathy and solidarity came from across Liverpool, England and beyond as the tragedy of Hillsborough unfolded. Now LFC hope to revive that solidarity as the 25th anniversary of Hillsborough disaster is near.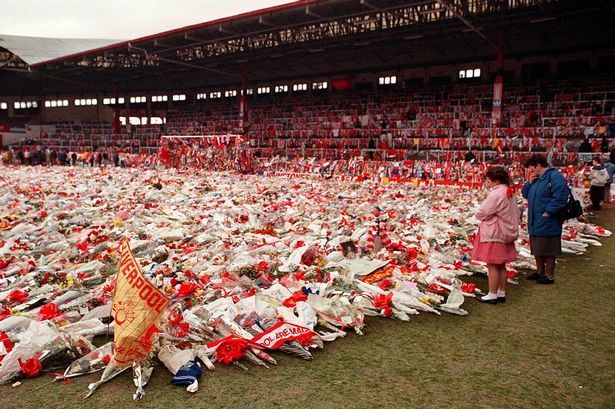 In commemoration on Tuesday 15th April, when the Hillsborough Memorial Service will take place at Anfield Stadium, the Reds are asking LFC fans, followers, sporting institutions and general sports fans to donate a scarf to the club as a sign of global unity for the Hillsborough families.
It doesn't matter what club you support, what colours, origin or even sports discipline it represents, each scarf received by the club by April 8 will be laid on the pitch of Anfield on April 15, when the 25th memorial service is held. Together the scarves will form a giant 96 sign, in memory of all those tragically passed at Hillsborough.
After the Service, the Club's official charity, Liverpool FC Foundation, will donate all the scarves to local good causes, including homeless charities, along with a signed item of LFC memorabilia. As a result, the Club unfortunately won't be able to return the donated scarves.
Margeret Aspinall, Chair of the Hillsborough Family Support Group, which is planning the Memorial Service comments, said "We already receive so much support from people worldwide, but if we could create what would be a fantastic symbol of unity on the pitch from donated scarves from across the world, this would be a truly moving way of bringing the world together for the 25th Anniversary of Hillsborough."
International fans are advised to check international postage times, costs and import logistics ahead of sending their donation. Liverpool FC will not be able to pay for postage of donated scarves.
The address may be found below:
Hillsborough Scarves
20 Chapel Street
Liverpool, L3 9AG
United Kingdom