Debrecen: Five games for first weeks of new Nagyerdei
source: StadiumDB.com; author: michał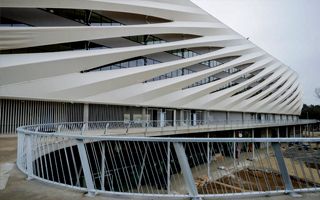 Largest stadium opened in Hungary in decades will hold at least four games in its first month, maybe more. New Nagyerdei Stadion faces intensive launch into operation.
The Danish football federation confirmed a fixture against Hungary on May 22. The game is set to take place in Debrecen, where the new stadium will be delivered as planned, on May 1.
Before national run out of the tunnel, the home club Debreceni VSC will give their test to the stadium. First league game is scheduled for May 11, against Ujpest. Then on June 1 another team from Budapest comes, Honved.
However, opening game date is still uncertain. That will depend on DVSC's results in Magyari Kupa, the domestic cup. Should the team progress to semifinals, they'll open the stadium already on May 6 or 7. If they fail to go through, the Ujpest game will automatically be the first ever.
Currently construction of the stadium is progressing along schedule. While workers are installing pieces of membrane and seats, furnishing works go on inside offices and remaining enclosed facilities. Floodlights, sound system and giant screens are already working.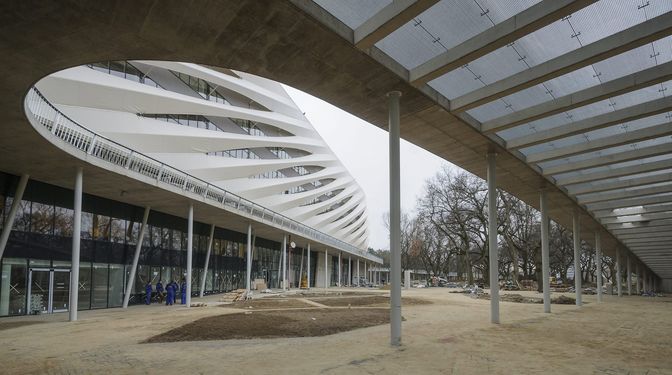 Photo: Zsolt Czeglédi, TeleSport.hu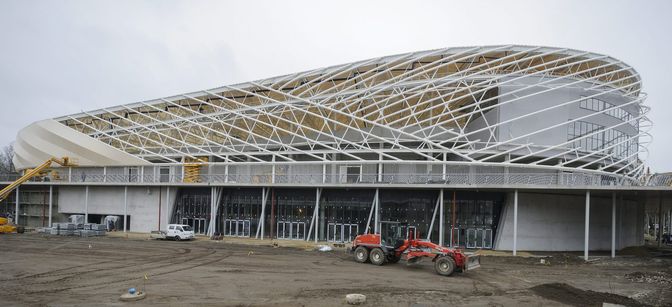 Photo: Zsolt Czeglédi, TeleSport.hu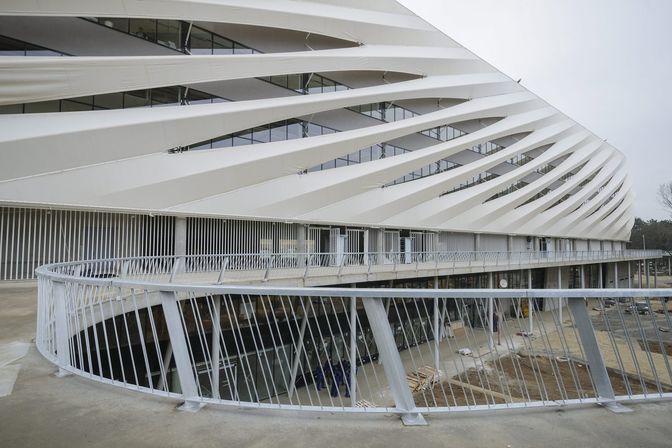 Photo: Zsolt Czeglédi, TeleSport.hu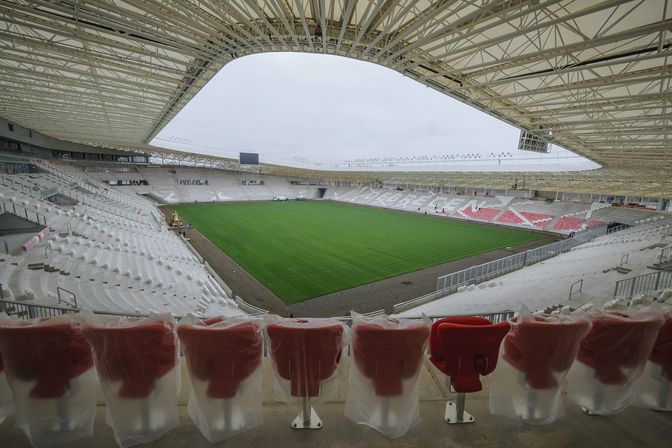 Photo: Zsolt Czeglédi, TeleSport.hu