Turkey: Supporters offer their kidneys to cover club debt
source: Aksam.com.tr / MansetGazetesi.net; author: michał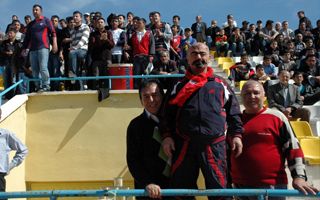 Dramatic financial situation of Kırıkkalespor forced its fans to act. In what is described as last resort, members of Muhafızlar group offer their kidneys on sale, hoping to cover debt and save their club.
MKE Kırıkkalespor was playing on central level just a few years back. Now the club faces insolvency as they're already degraded to amateur level.
The crisis prompted a stunning announcement in one of fan messageboards, quickly catching media attention.
Muhafızlar supporter group leader Deniz Eren Öztürk claims the club authorities cannot be blamed, because their efforts are simply too little when Kırıkkalespor has no support from the outside.
Members of Muhafızlar are ready to sell one kidney each and donate all collected money to the club. "We're now at our last resort, that's why we put our kidneys on sale to cover the debt and save our club", Deniz Eren Öztürk was quoted to write.