Saint Petersburg: Stands almost ready, roof to start soon as expense is revealed
source: RIA.ru; author: michał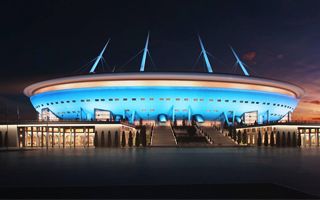 This year the giant for Russia's World Cup will consume $240 million as concrete works are nearing completion and roof installation is set to begin.
Zenit Arena, as the island-based stadium is called, is seeing better progress every year. This is finally good news for the municipal government, slammed numerous times domestically and internationally for dramatic delays and cost inflation on the site that broke ground back in 2006.
Currently the cast-on-site concrete bowl that will hold 69,501 people in the future is nearing completion. Southern part requires most work as its structure is very challenging. The southern end couldn't be ground-based as it will have the football field slide under it. Specific technical solution for the sliding turf is expected to be announced within days.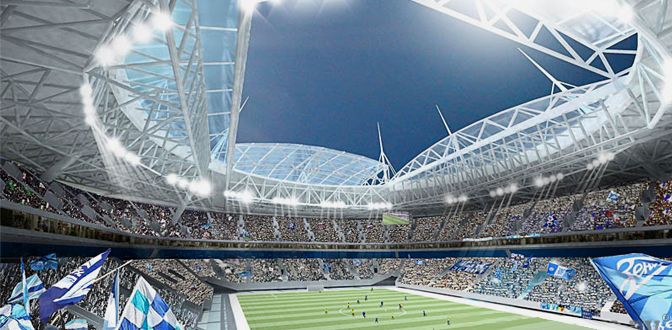 Meanwhile roof works are soon to begin. Currently first temporary steel supports are being assembled inside the stadium. They won't be removed until the roof becomes self-supporting in 2015, when 8 tall masts begin to carry 21,000 tons of steel. This weight equals three roof structures of the Poznan Euro 2012 stadium. Roof installation begins in March.
This year's budget of the project is at RUB 8.282 billion (or $240m / €175m). While that may be enough to build a big stadium in many countries, in this case it equals only a fifth of the entire price tag. Official data still estimate the project to be RUB 34.9 billion, though unofficial statements put it even RUB 10 billion higher.
Construction is running along schedule now and is expected to have all concrete and most steel elements done by year end. Deadline for delivery is set for late 2015, while test events may be held as late as mid-2016.