Porto Alegre: Beira-Rio three days before reopening
source: StadiumDB.com; author: michał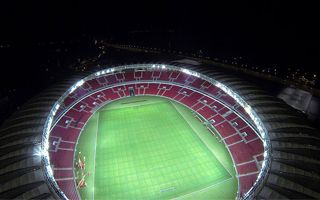 The World Cup host venue in Porto Alegre will see its first test event on Saturday, first time ever with completely covered stands. How does this amazing project look three days before reopening?
Instead of late 2012, it's ready in early 2014. Late, but it seems it's really ready this time. Estadio Beira-Rio in Porto Alegre has been undergoing floodlight tests for the last three days, now configured to serve nighttime football and TV broadcast in HD.
Yesterday the stadium was visited by firemen, who gave their final green light for the stadium's reopening game. This Saturday on 19:30 local time Internacional will take on Caxias. Because this game is a test-event, only 10,000 people will be allowed inside. The host club used the "first come, first served" rule for matchday vouchers, not minding social class.
If no major issues occur, the next home game on Feb 18 may be held in front of a larger crowd. Until and during the 2014 World Cup, Beira-Rio will offer 51,800 seats. This number may be increased up to some 58,000 afterwards, when additional media facilities are taken down.
On February 10 work finished on the stadium's roof. In mid-January all 65 opaque petal-shaped membrane segments were mounted, while now secondary translucent membrane covered the space between the "petals".
Initially hoped to end in late 2012, the redevelopment came late because of financial model problems. The redevelopment, launched in December 2010, was soon stopped when Internacional found not to have sufficient funds. To secure the project's future, the club reached an agreement with construction giant Andrade Gutierrez to share revenues for years to come as payment. The project is 100% private, only the infrastructure surrounding the stadium was financed publicly.
Current FIFA deadline, extended from December 31, passes on February 28. It seems nothing should stop the stadium from meeting this expected delivery date now.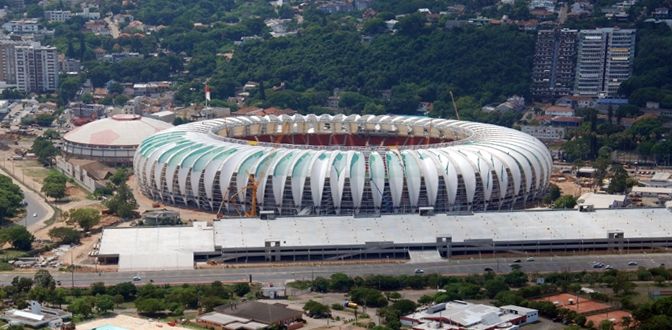 Photo: Internacional Porto Alegre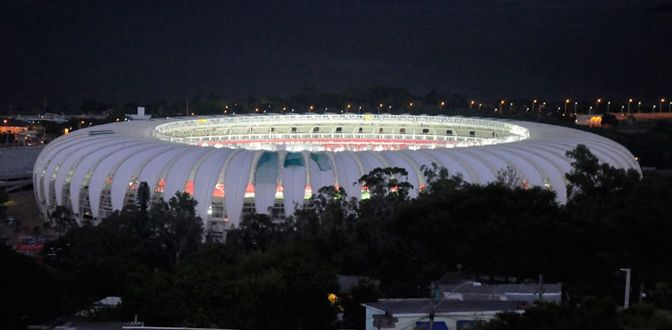 Photo: Internacional Porto Alegre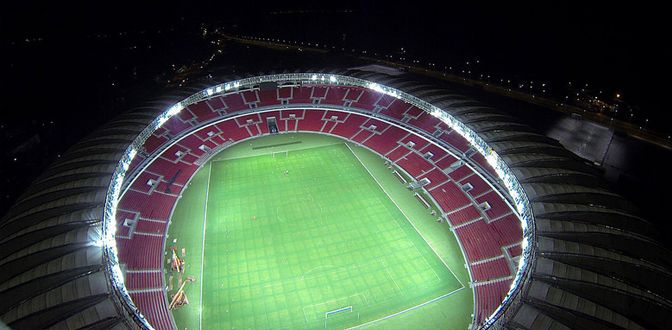 Photo: Anderson Vaz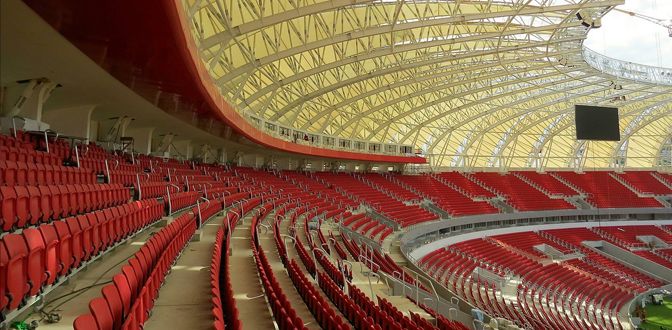 Photo: Anderson Vaz