Nomination: Estadio Regional de Chinquihue
source: StadiumDB.com; author: michał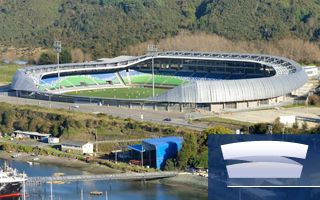 It's by far the smallest and cheapest stadium in this year's Stadium of the Year competition. But is that bad news? Not necessarily, because this Chilean town received a stadium many others may only dream about.
Located some 900 km south of Santiago, the town of Puerto Montt was included in national sports infrastructure program Chilestadios. As part of the initiative Chilean government finances new stadiums to major towns in an attempt to ensure every region has modern amenities to meet the sporting needs.
Architectural side of the Puerto Montt stadium was done by Cristián Fernandez Arquitectos as the very first stadium design by the office. The plan makes very good use of the pictoresque local landscape. Stadium site lies in west Puerto Montt, facing the riverfront in the east and hills in the west.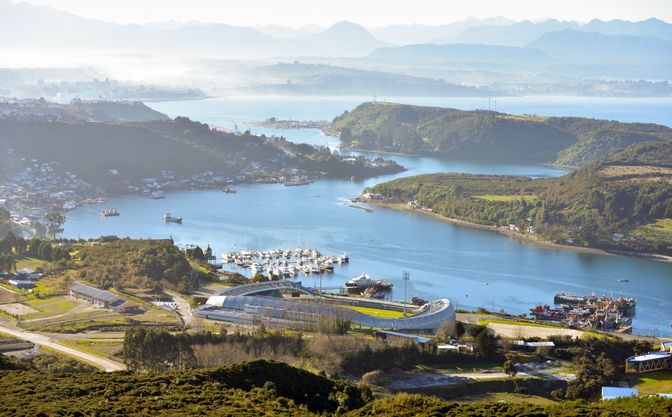 Photo: Cristián Fernandez Arquitectos
The stadium's main grandstand was built basing partly on natural land slope, atop which seperate buildings with club facilities and skyboxes were erected.
This infrastructure comprised the first phase of the project, delivered in 2010. Then time came for new north and south end, which completed the C-shaped stands. East side remains empty to provide spectators with the great view of Tenglo Island.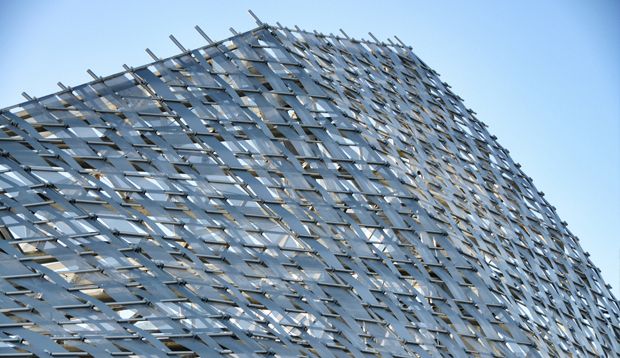 Photo: Cristián Fernandez Arquitectos
10,000 seats installed are in blue, white and green colours, matching the Puerto Montt and local club's coats of arms.
All of the stands are covered and enclosed with braid-form cladding. Metal frame has narrow strips of foil braided into it, giving a metallic, modern appearance. This outer cover enables both sunlight and air to go through.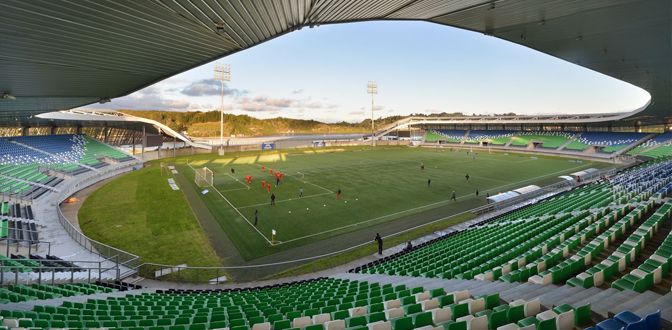 Photo: Cristián Fernandez Arquitectos
Altogether the stadium cost over 9 billion pesos, which may sound impressive, but isn't once we change currency. The budget was just $16.5 million (or €12 million), which means the stadium is by far the cheapest in this year's edition of Stadium of the Year.
But is that bad? A modern, stunningly located and attractive stadium to meet the needs of regional sport for such a small price? That sounds like a dream for many cities across the globe.
If you agree this stadium deserves recognition, you may vote for it until February 22!