Nomination: Allianz Riviera
source: StadiumDB.com; author: StadiumDB.com team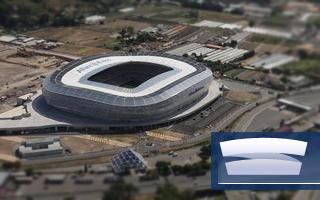 France's latest, most ecological and largest throughout Cote d'Azur, future venue of Euro 2016 – there are many ways to present it. Here's the first nomination for Stadium of the Year 2013.
As every year, we present each stadium nominated to become Stadium of the Year in a seperate text, showing why it may deserve your support. Articles in alphabetic order will be published until February 20, after which you'll have the final 48 hours to vote. First nominee: Allianz Riviera!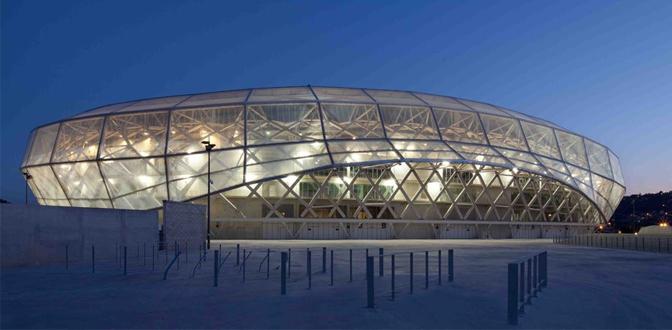 The story behind this stadium goes well back, to 2002. That's when the first concept of a new stadium was presented. Already then Stade du Ray was outdated, but neither the first one, nor the second design were implemented. OGC Nice fans had to be really patient, but when they finally saw the latest vision in 2011, it seemed they were getting the best deal of all three ever shown.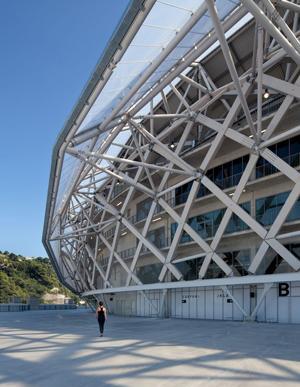 While in planning phase, the stadium created by Wilmotte et Associes was nicknamed Nice Eco Stadium, because of the unprecedented approach to ecology. This arena is the largest known to us that has its roof structure based largely on wood! It's wooden beams that comprise the inner skeleton of the stadium, visible through the translucent facade.
Not only are almost all construction materials possible to recycle in the future, but their layout contributes to sustainability of the ground. Translucent cladding minimises the need for artificial lighting of the inside. The revolute outer shell allows good air flow and natural ventilation. Then there are the 7,000sqm of photovoltaic panels placed atop the roof and four retention reservoirs for rainwater, kept for further use.
The stands with over 30,000 seats were seen as too large by some sceptics, because previous attendances of OGC Nice gave little hope of filling so many places regularly. This issue has also been addressed by the stands' division to three tiers, very rare in stadiums of this scale.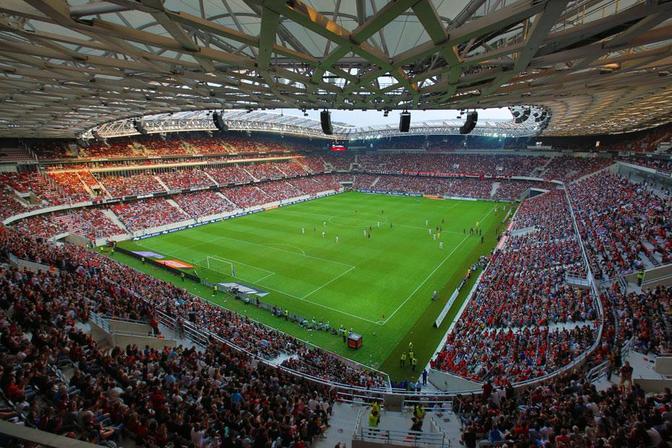 Cutting capacity depending on demand became easier, but current attendances of over 24,000 each game suggest the stadium may indeed turn out suitable for OGC Nice, if the club continue to build upon current results.
The new stadium became one of Allianz's showcase venues already before opening, joining some of the most interesting and modern stadiums on three continents. Naming rights deal was imminent from the start, especially with total bill for the stadium set at €245 million ($330m).
From now on the stadium is hoped to stay afloat without public support. Will it ever pay back? Surely not in actual revenues, but it may be a catalyst for further development, especially that the beautiful region of Cote d'Azur didn't have a stadium of this class before.