New designs: Stade Bollaert-Delelis and Stade de Beaublanc
source: StadiumDB.com; author: michał
These two are both visions by Pierre Ferret's architecture practise. One of them will end up with Lens stadium's facelifted for Euro 2016, while the other... won't. In fact, the other isn't certain to be finished at all.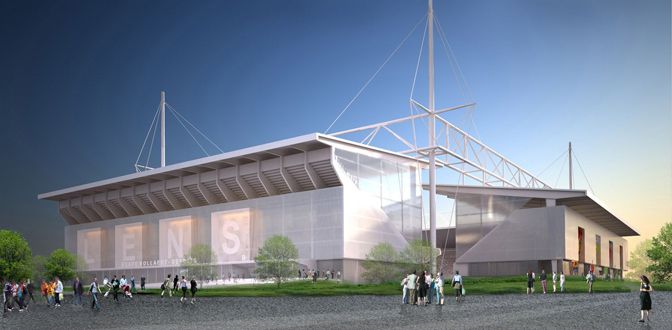 It's the last call for Lens to prepare Stade Bollaert-Delelis for Euro 2016. Before the tournament the ground will receive a new roof structure. Previously installed roof required numerous pillars between fans at all stands, while the new one is to have tall pylons supporting it from the outside, allowing to eliminate obstructed view seats.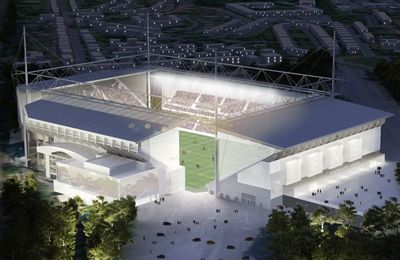 As the cover is expanded, new wider seats are also expected, especially in the corporate sections. Together with enhanced disabled spectator facilities the stadium is planned to lose some 6,000 of its capacity.
Initially the plan by Pierre Ferret was supposed to cost under €50 million, but was later estimated to consume €70 million.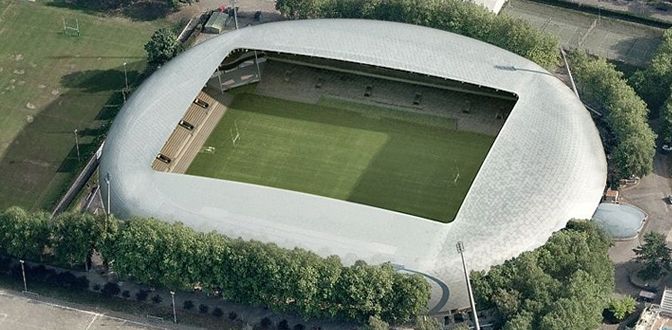 Complete revamp of the municipal stadium began in 2012 along the concept by Pierre Ferret. First phase saw the athletic track removed on three sides, leaving only the east stand. Two new stands are being built in the west and south sides of the stadium, expected to end in 2014.
No specific time frame for the remainder is set at this point. Though less than a half of the stadium was set for first phase, it already cost over €35 million, whle the city previously planned to deliver the entire stadium within €50 million.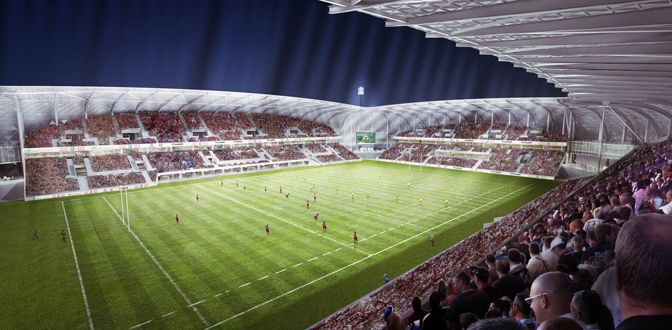 Eventually the stadium is to form a unified domed structure. External cladding in bright white colour will see most triangular panels solid, while some will be translucent.
Anchor tenant for the stadium is rugby team USAL, however football tenancy is also held by Limoge FC.