New design: Stunning expansion of Estadio Capwell
source: StadiumDB.com; author: michał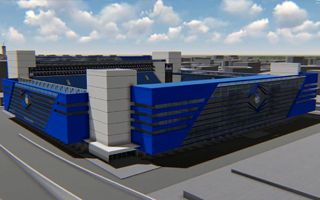 It's one of the most distinctive stadiums across Latin America. Soon it's going to look even more impressively, because the capacity will almost double. So what? It's blueprint will hardly change at the same time!
Estadio George Lewis Capwell is one of the most famous stadiums from Ecuador and rightly so. Fanatic support, steep and very compact stands creating intimidating atmosphere have made it known as a true cauldron of football emotions. Soon the atmosphere inside may prove even more intimidating, thanks to the stadium's biggest blessing and… curse.
The blessing and curse are one – location. Estadio Capwell lies at the very heart of Guayaquil, tucked within the dense urban fabric. What makes it an easily accessible landmark is also a big issue when local club hopes to grow. Emelec already had to build up to keep the growing stadium within its tight blueprint.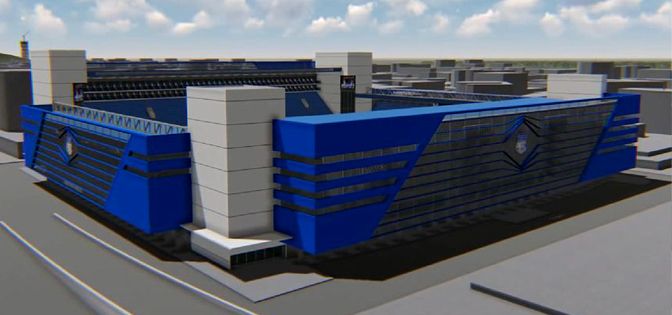 Image: CS Emelec
Only the north side retained the form given in 1945 and has significant amount of room for expansion left. This is why Emelec plan on building a brand new stand there, with two tiers of regular seating and three strips of skyboxes. The new stand is to be very steep and outgrow all remaining parts of the stadium. This is where most of the new capacity will be created, bringing the stadium to almost double the size it has now, to 40,000.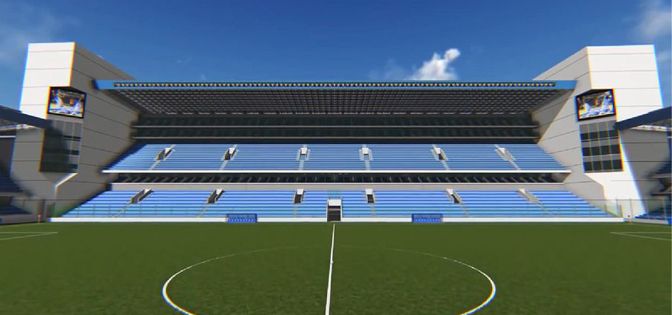 Image: CS Emelec
As part of the project also all remaining stands will see new external cladding, improved roof, spectator facilities and access ways. Interestingly, the scheme was created by Ricardo Mortola, the very same architect who designed previous expansion in 1980s and is Ecuador's leading stadium designer.
The project is expected to run from July 2014 to December 2015, financed entirely by Emelec. The club hope to keep it at a very modest price level of $17 million, which seems underestimated. Half of the amount is to be collected via skybox sale in the new north stand. There will be 124 new boxes created, making the total number reach 304!