New design: Stadion Orła Łódź in 2017?
source: StadiumDB.com; author: michał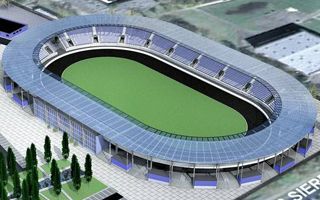 Concrete stands with over 10,000 covered seats – this is the plan outlined by charismatic president of Orzeł Łódź, Witold Skrzydlewski. International class speedway stadium should be operational in 2017.
This year's municipal budget of Łódź, Poland's third largest city, includes PLN 1 million (€ 250,000) for detailed project documentation. The basis of this documentation was presented on Monday to the city council's sports and leisure commission by president of KŻ Orzeł Witold Skrzydlewski.
A brand new stadium built specifically for speedway racing would be built in the place of dilapidating current stadium, slightly moved to the south. New concrete stands are to hold 10,400 people with complete cover. New club offices of 1,100 sqm would be integrated into the main grandstand.
The plan is expected to be carried out in four phases not to interfere with the racing season. First, the east side is to be demolished, perhaps already in 2014. Then the new east stand and southern curve are to come next, while the remainder is to be built only afterwards.
Though the plan is rather modest and sounds very cost-effective with projected budget totaling at PLN 40 million (€10m / $13m), it may prove a challenge for Łódź. The city is already running two large projects to provide both top football clubs with new stadiums. Construction for recently dissolved and re-established ŁKS is already ongoing, while plans for top-flight Widzew are still being worked on.
KŻ Orzeł is currently a club of Polish second division in motorcycle speedway. The sports discipline is very popular in Poland and with the new stadium Orzeł is hoping to advance to the Ekstraliga, considered one of the world's strongest domestic leagues.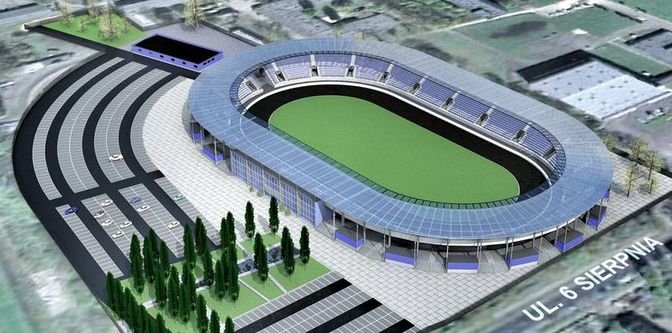 Rendering: KŻ Orzeł Łódź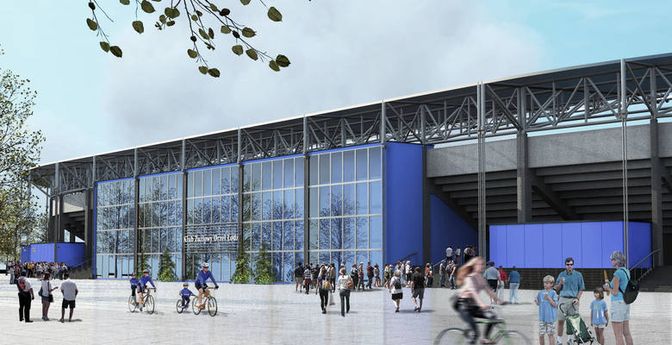 Rendering: KŻ Orzeł Łódź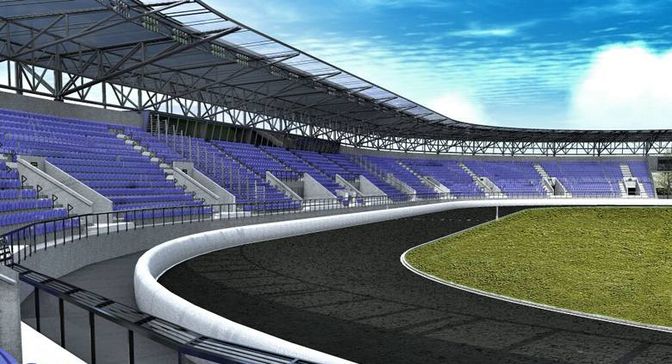 Rendering: KŻ Orzeł Łódź