New design: Casement Park
source: StadiumDB.com; author: michał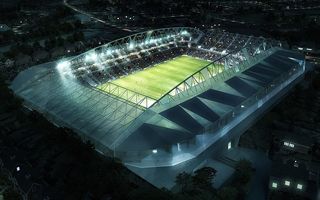 Largest stadium cross Ulster is going to grow further, not without objections. Apart from new commercial potential, community is also expected to benefit, while architects tried to address the fears of local residents.
Casement Park recently celebrated its 60th anniversary as Belfast's largest sports stadium. With only a handful of seats installed, the ground can hold over 32,000 people on slightly sloped landfill stands. This will change already this year, when reconstruction begins.
Worth noting, this football stadium isn't an association football ground, but a Gaelic football one, also used as national hurling stadium of Northern Ireland. "The world's game" isn't played here, because that sport has its national stadium just 2km north-east, at Windsor Park.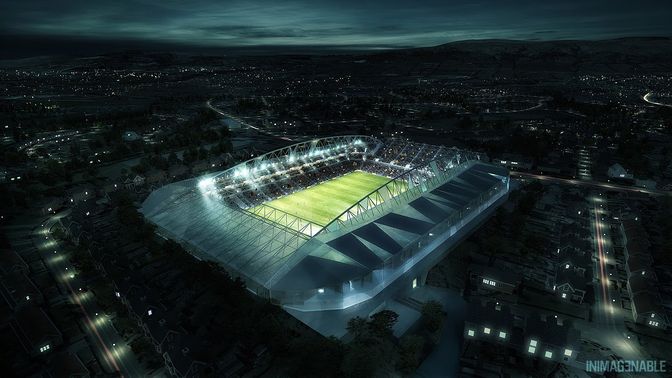 Both these national venues have one thing in common, though. They received governmental funding from the Department of Culture, Arts and Leisure several weeks back, along with rugby Ravenhill ground. Casement Park will consume most of the three stadiums as he redevelopment is expected to cost £76 million (€92m / $127m).
This grant in turn allowed for the implementation of today's presentation, the concept by Populous. It was a very challenging project, because Casement Park is surrounded with low-rise housing on three sides. That makes building anything high virtually impossible without denying someone access to sunlight, which is guaranteed by British law.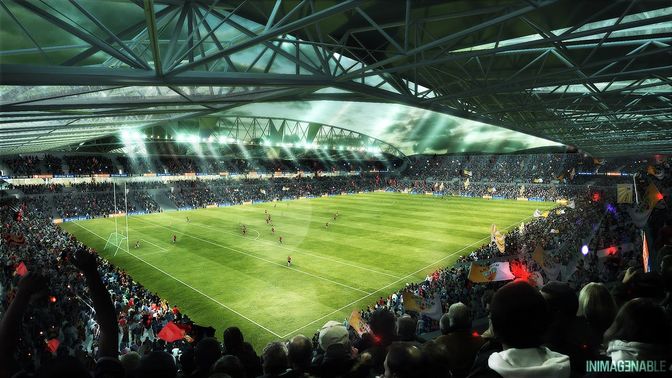 This is why the peak height was moved far from the housing, two steel arches dominating the skyline will be located almost over the field of play. Upper tiers will be covered with highly translucent materials not to be too overwhelming, while only two lowest floors of the stadium will have a more conventional architecture.
Commercial, office and community space (the latter up to 2,000 sqm) will be spread horizontally across the plot, reaching the street entrance gates.
This didn't satisfy all residents of local housing. The project was met with severe criticism over its scale and 984 letters opposing it were sent to local authorities. However, there were also 254 letters of support and a petition of support with 1,001 signatures. The design received a green light.
This means a very significant improvement. Not only will all fans now be seated, the number of seats is expected to reach 38,000 (2,000 business seats), most of them covered. Only the tallest north end, directly connected to Andersonstown Road access route will be left uncovered, but will also be the tallest stand of all four.
The complete revamp is expected to begin soon and last some two years, enabling delivery and inauguration in 2016.