Madrid: Estadio Etihad until 2026? Atletico close to the deal
source: InsideSpanishFootball.com; author: michał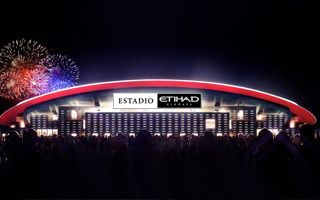 Atletico Madrid is likely to sign their first ever naming rights contract. New stadium in eastern Madrid would include Etihad Airways in its name for a decade, according to InsideSpanishFootball.com.
Euromericas Sports Marketing, the agency behind Real Madrid's naming rights leaks, released new revelations. This time it's about Atletico, who are said to be in close talks with Etihad Airways. The airline is one of three bidders to put their offers on the table and supposedly the most lucrative one.
Etihad are supposed to offer €155 million ($212 million) for a 10-year naming rights deal for the new Estadio la Peineta (2016-2026) and other marketing packages. Only details remain to be discussed.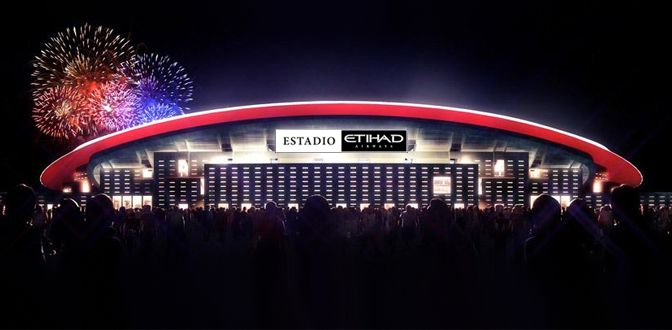 One of those details is payment time and methods. Atletico, who need to support the slowly progressing construction, suggest payment of 60% upfront. The remainder would be spread over 10 years. Meanwhile Etihad are said to prefer paying €15.5 million each year.
Should the airlines agree, Atletico would have to deal with all taxes for the €93 million (60%) and invest in a vast marketing campaign of the move, including Diego Simeone, Atletico chairman.
For Etihad the new sponsorship deal would be third one including stadium naming. First was signed in Melbourne, for the Docklands Stadium. More recent deal includes the name of City of Manchester Stadium. Currently both these venues are known as Etihad Stadium. Whether the Spanish stadium would also be named this way or use Spanish language remains unclear.