London: Twickenham's last major upgrade
source: premierconstructionnews.com; author: michał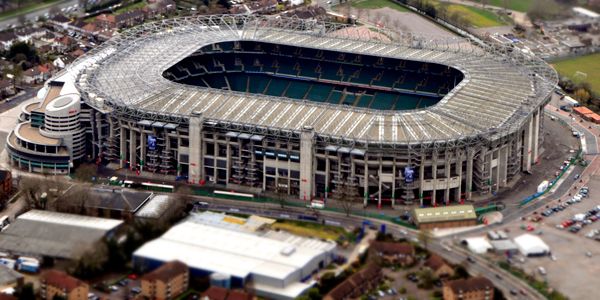 Rugby Football Union commissioned a £75 million development of Twickenham, world's largest rugby-specific stadium. The project is due to finish this year and be the last major change for well over a decade.
In 2006 the west-London Twickenham Stadium had its capacity increased to 82,000. Since then several improvements were made, like a new LED strip inside the mid-tier installed in 2012. Then in 2013 the player changing rooms were completely redone.
Now Twickenham's Stadium Director, Richard Knight, told Premier Construction the renovation is focused on upgrading the stadium to sustain for another 25 years, as well as being part of the preparatory process for the 2015 Rugby World Cup. Work is also hoped to bring more events to the stadium that faces great competition within London.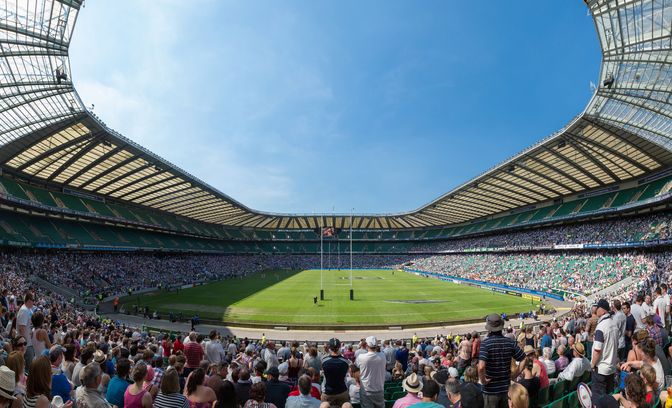 Photo: diliff (cc: by-nc-sa)
In the summer of 2014 further work will continue including the replacement of the existing video screens and an upgrade of the floodlights. The main VIP areas will undergo a refurbishment and Hi definition Wi-fi will be introduced inside the stadium allowing the RFU to have greater engagement with fans and to provide them with unique content and opportunities whilst they are in the stadium.
Currently the main contractors are Shepherd Engineering Services, which are undertaking the Mechanical and Electrical Engineering infrastructure works and the refurbishment of the changing rooms within the stadium. KSS Architects are the project architects whilst Gardiner & Theobald have provided cost management for the development. Richard said that given the varied nature of the individual projects additional contractors and consultants would become involved as works progressed.