Lisbon: Tragedy averted as wind tore roof before derby
source: SLBenfica.pt; author: michał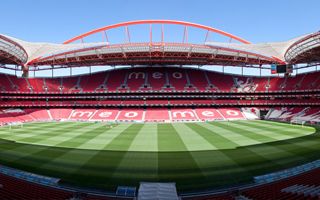 Although the stadium's architect assures the roof structure wasn't at risk, pieces of the roof were falling onto the stands on Sunday. Thankfully the public were evacuated before that happened.
Benfica and Sporting are just two points apart in Liga Zon Sagres and the Sunday derby was expected to be crucial for domestic leadership. It wasn't, because spectators were evacuated before the game began.
This drastic decision was made as pieces of glass from Estadio da Luz roof began falling down, torn off by strong winds. Eventually also pieces of torn metal sheets landed in the stands, but by then the area was empty. League president Mario Figueiredo claimed a tragedy was averted.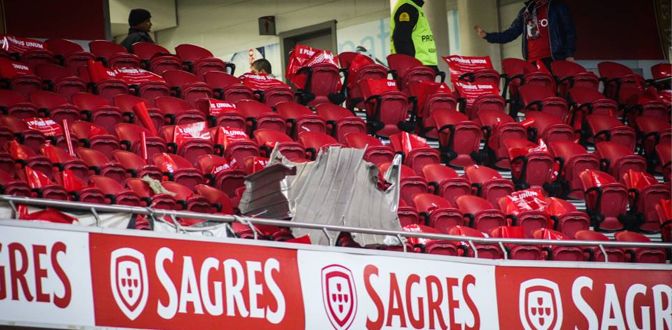 Tiago Abecassis, engineer and architect of the stadium assured yesterday that the overall structure can take much more. "The structure of Estadio da Luz was no way at risk. It can withstand the kind of wind experienced on Sunday. The wind was at a steady 130km/h, while the roof can take 200km/h. The damage includes mostly the covering sheets and most importantly the mounting of these elements", said Abecassis to SLBenfica.pt.
The game is now to be played tonight at 20:15 local time. Both weather and construction aren't expected to cause any more concern.