England: First safe standing section installed in Bristol
source: StadiumDB.com; author: michał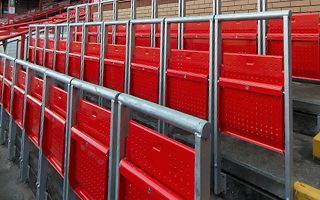 It may be only 30 seats, but they're all over the news across Europe. After all, how often can you read that "standing sections are back to England"?
Yesterday in Bristol an unusual event took place. Ashton Gate presented its first 30 "rail seats". The system promoted extensively by Football Supporters Federation in recent years sees regular folded seats incorporated into metal railings.
This way groundsmen may convert a seating section into standing (and the other way round) within hours without any structural changes done to the stadium. This method is widely used in Germany, where standing room is allowed throughout the league system, while many German clubs also play in the all-seater-rule UEFA tournaments, requiring the conversion.
Yesterday Bristol saw 30 of such seats delivered by Ferco, who also supplied the likes of VfB Stuttgart of TSG Hoffenheim. And it's not accidentally done in Bristol. Ashton Gate on one hand is used by Bristol City, the football club playing under nationwide all-seater rule. On the other the stadium houses Bristol Rugby Club, for whom the all-seater rule doesn't apply. Moreover, up to 50% of people attending rugby at Ashton Gate choose to stand. This is why rail seating should work great in Bristol, adjusting sections to seating or standing, depending on game.
Currently there are only 30 rail seats (which translates to 45 standing places), but as Ashton Gate's redevelopment is nearing, there will be 3,750 of them overall. Rugby fans will be allowed to stand legally from the start, while football supporters may need to wait for laws to change.
These changes may be just around the corner after last week majority of the 72 Football League clubs voted in favour of lobbying for legislation change. At the same time only one club of the Premier League, Liverpool FC, is reported to be against introduction of safe standing. The Reds' stand may be understood as the club was most affected by football tragedies that led to the all-seater rule in the first place.
After last week's announcement of the Football League beginning their lobbying efforts, the government already agreed to hold talks about possibly dropping the all-seater requirement.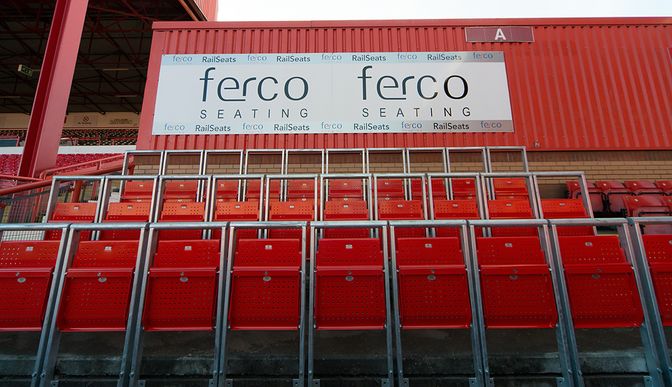 Photo: Ferco Seating Systems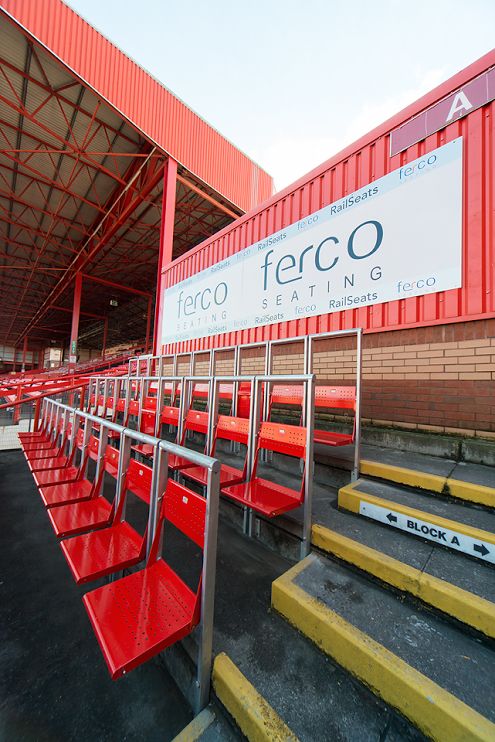 Photo: Ferco Seating Systems