StadiumDB.com: New Year's resolution time
source: StadiumDB.com; author: StadiumDB.com team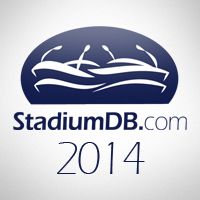 We've summed up what was best and worse in 2013, now it's time to get a plan for 2014. We've got ours and want to know, what would you like to see at StadiumDB.com as well.
2013 saw a great leap for us in many ways. We brought you 150 new stadiums, 100 designs, 24 new construction sites covered – that's thousands of images. To add to that there was well over 1,000 news articles, the international Stadium of the Year competition (this year's edition coming up within days!) and other work. It was fun to do and we hope to get the fun this year too.
But we also realize there are many challenges we need to face as well. First of all, we hope to introduce our new website design this year, hopefully as soon as in the first quarter of 2014. Then we hope to bring you new functionalities within the next few months and make browsing StadiumDB.com more comfortable and exciting. Some of you may have noticed we've put the facebook "like" button in every stadium/design/construction presentation. That's a test of our own ranking system and we need to see if you like it.
Of course we hope to improve the quality of what we show you, so we'll be continuing to update old presentations with newer, larger pictures and better descriptions.
Already now we have a few dozen stadiums and designs planned to join StadiumDB.com in 2014, but a lot will depend on you. So remember that if you see an important stadium missing, let us know. And if you go to a game at that stadium, take a camera, perhaps? We're already receiving a lot of amazing feedback from you and would like to take this opportunity to thank everyone who has aided us in improving the website: journalists, supporters, groundhoppers and all you great enthusiasts spread around the world. We assure you all of the help is much appreciated and if you don't see us adding what we were supposed to, just remind us to do so.
And now we invite you to our facebook page. The comment section under this article's post is dedicated to your feedback, you ideas of what could, should or needs to change at StadiumDB.com to make it better.
Let's wish that everyone's 2014 resolutions will work out, including ours!