Singapore: 'Causeway derby' to open Sports Hub?
source: channelnewsasia.com; author: michał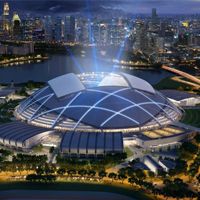 Singapore and Malaysia are just meters away from one-another, connected with a causeway. I a few months they may clash both on the pitch and in the stands of world's largest dome.
It's been speculated for months that a special football game will mark the opening of Singapore Sports Hub. The world's largest dome and largest ever public-private partnership is progressing as planned, nearing completion and the long awaited inauguration.
The 55,000-capacity stadium should be opened this spring, possibly in May. Though speculations gave Premier League clubs as potential exhibition game guests, English championship title will be decided in May, just like in other European leagues, making it almost impossible to expect such a friendly.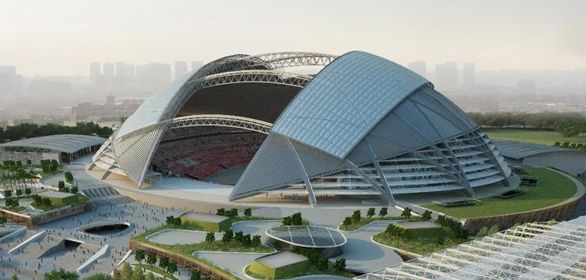 Bernama, Malaysia's national news agency, reported recently that the country's national football team will play the Lions in an opening match for the new 55,000-seater National Stadium in May.
Responding to queries from TODAY, the Football Association of Malaysia (FAM) confirmed on January 6 that the Harimau Malaya, the country's national team, will play the Lions. However, no details were available at press time.
When contacted, a Football Association of Singapore (FAS) spokesperson would only say: "We are currently working out the details of the match to be played at the opening of the Sports Hub and will announce the details at an opportune time."