San Sebastian: Stadium remodelling for Real Sociedad
source: StadiumDB.com; author: michał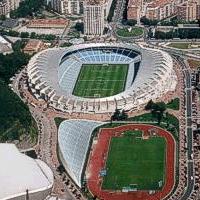 After years of stalemate finally most of the financing is secured. Remodelling of famous Estadio Anoeta won't be as impressive as planned a decade ago, but it's going to make the stadium a proper football-specfic one.
It will soon be 10 years since the first presentation of the futuristic Gipuzkoarena concept. Completely rebuilt stadium of Real Sociedad was to have over 40,000 seats and four high-rise office buildings in the corners.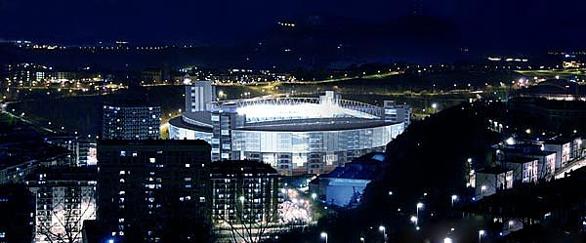 Ambitions were great after the 2003 season, that saw Sociedad battle the other Real, from Madrid, for domestic championship. In the end Real Sociedad lost the battle for Spanish domination by only 2 points, but never managed to get that close afterwards. The following season brought battle to avoid relegation and since then Real Sociedad hasn't been doing too well in the league, also not managing to make the new stadium dream come true.
More plans came in 2007, when buying Estadio Anoeta from the municipality was proposed, and in 2008, when two visions of redevelopment were presented. But neither of the proposals went forward. Finally, more renderings and details were prepared as part of Spain's bid to host the 2018 World Cup. Ended the same way, unfortunately.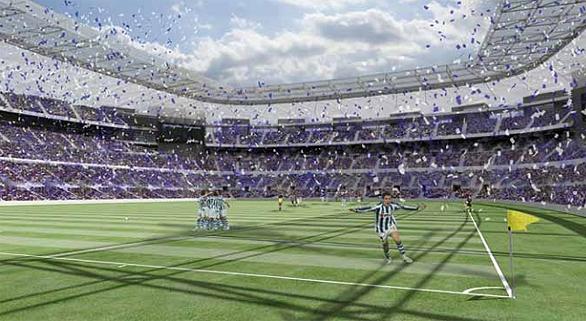 Down to earth
What connected the first and last visions for redeveloped Anoeta, apart from 40,000+ capacity, were the four towers to be erected in corners of the stadium. To make the dream of newer infrastructure more realistic they were lower to 10 and then to 7 floors each, becoming more integrated into the planned new outer form of the stadium.
Cost-cutting efforts brought the cost of Anoeta's make-over to €62.5 million ($85m), but that prooved too high as well. Finally recent amendments allowed to decrease cost further and get the entire package (along with neighbouring secondary stadium's renovation and access infrastructure alterations) to €50 million (or $70m). That's the price today.
Securing funds
Anoeta is a municipal stadium, but the municipality already backed out from participating in any redevelopment works.
Real Sociedad is comitted to put forward €20 million, making 40% of the total investment. In recent days further 20% (or €10 million over three years) were promissed by the Basque Country president Iñigo Urkullu, securing majority of planned expences for the first time.
Now Real Sociedad turn to provincial authorities of Gipuzkoa and to Kutxa bank to secure the remainder and begin remodelling of the stadium. It is claimed works may begin as early as seond half of 2014, maybe early 2015.
Alterations
There aren't many details known of what is to be done in the end. In fact, some Spanish media still illustrate articles devoted to the project with images of the 2004 design, which has been outdated for a few years.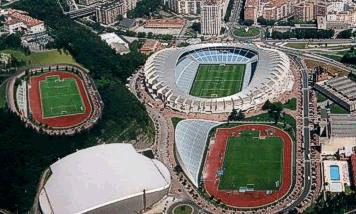 What is certain, is the capacity expected to exceedc 40,000. It's going to be reached by a completely changed layout of the stands, which will be brought closer to the field, covering the athletic track. Currently at least 25 meters from the pitch, fans are to be brought to some 10-12 meters and get better atmosphere.
With more compact stands more space is to be created within the stadium for corporate use and other facilities. Additional office space is planned as well, not only for Real Sociedad, but also for other sport entities.
Work is expected to be phased and span over 4 years. This comes as an effort to allow constant use of the stadium for Primera División games with no less than 27,000 seats constantly available.