Nuremberg: Naming rights owner to satisfy fans with new stadium name?
source: Goal.com; author: michał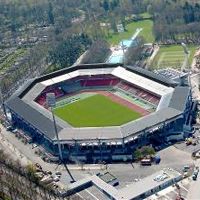 In three years the naming rights deal with Grundig is over and Grundig Stadion will be no more. How would the new stadium name sound? Perhaps Max-Morlock-Stadion, as fans have been appealing for years? New sponsor is willing to leave name up to fans.
Naming rights have been a very controversial issue for Nuremberg. The Bavarian city had its stadium called easyCredit Stadion, a name often mocked by both visitors and locals.
Then in 2013 the stadium's name changed to Grundig. But the company established in Nuremberg isn't seen as local any more by some citizens. Since 2006 its owned by a Turkish investor and employment has been falling in the city since then.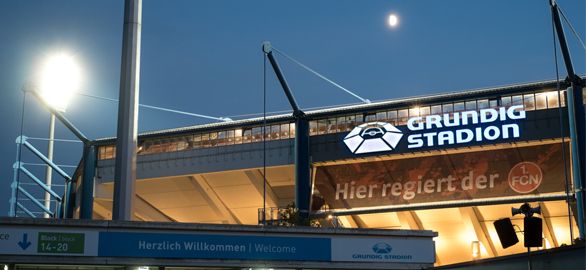 But more importantly, many people have demonstrated a completely different preference over the last few years. Fans of 1. FC Nürnberg want the stadium to be named Max-Morlock-Stadion, honouring the legendary player of Der Altmeister. Morlock played over 900 games, scored 700 goals for the team and earned sympathy within the fanbase unmatched by any other player.
The next upcoming sponsor, the state lottery Lotto Bayern, is reportedly willing to leave its logo out of the stadium name and introduce Max-Morlock-Stadion to fans after years of appeals. Of course Lotto Bayern would still have very significant branding across the stadium.
The shift in sponsorship of the stadium name is expected in mid-2017, once the Grundig deal ends.