Netherlands: PSV want to Reach 50,000 seats by 2020
source: StadiumDB.com; author: michał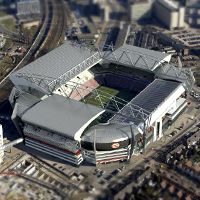 It's either a huge expansion of Philips Stadion or a brand new stadium outside city centre. Whichever option is found best by PSV Eindhoven, the long term plan is to grow by at least 40% in terms of available capacity.
During the team's training camp in Gran Canaria, PSV officials presented their long term plans for the Eindhoven-based club. Chief executive Tiny Sanders confirmed that stadium changes are coming. PSV will either revamp Philips Stadion or build a brand new arena somewhere else.
The goal is reaching 50,000 seats within the next six years. This means a 40% increase compared to current capacity of the 100-year-old ground. It sounds like a well-justified vision as average crowds at Eredivisie games here have been at around 33,000 (over 90%) for a few years now.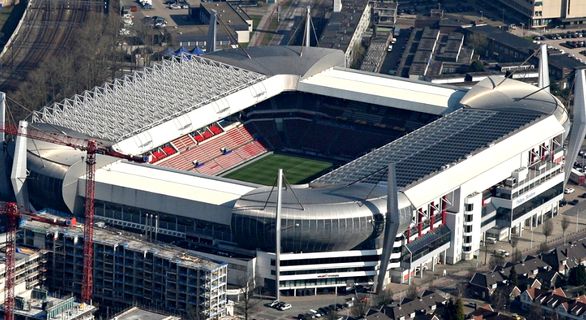 PSV also need to look at how other clubs are growing. Reaching 50,000 would get the club closer to remaining in Holland's 'Big Three' with Ajax and Feyenoord, who grew beyond this size already. Competition isn't waiting for Eindhoven too and Twente Enschede hopes to break 40,000 soon.
Expansion to the current structure may prove a huge challenge, though. This could be seen already in Holland's 2018 World Cup bid. A&E Architecten created a vision of expanded Philips Stadion, but despite increasing capacity of three stands, it only went as high up as 42,500. And that with part of the PSVlaan avenue running under one of the expanded sides.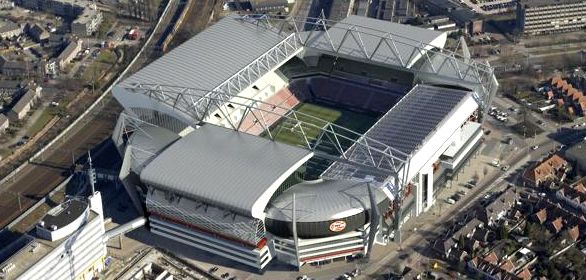 Commenting on the plans today, also Bob van Oosterhout, sports marketing expert, sees no chance of fitting so many seats into the existing stadium. His opinion is that there's no other option than leaving the old site.
Ownership of the land also supports this vision. In 2011 PSV sold the plot under Philips Stadion to the municipality and it has been rumoured that the city would rather see residential buildings here.