Moscow: CSKA Stadium ready by year end?
source: Sports.ru; author: michał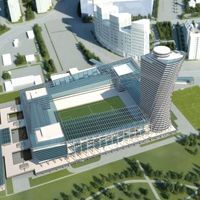 Interesting declaration comes from Yevgeni Giner, owner of CSKA Moskva. The billionaire announced new stadium should be ready in early 2015 at the latest, though work on one end is yet to begin.
"Work is going along schedule. If contractors don't fail us, in late 2014 or early 2015 we'll be able to hold games at the stadium", said Yevgeni Giner, owner of CSKA Moskva.
Early 2015 is the current deadline for construction end after it's been postponed numerous times, recently from 2013. But even then the stadium wouldn't be entirely ready, operable at best. "Some skyboxes will be unfinishied, club museum and store won't be opened, but players will enter the field and fans fill the stands", said Giner.
After over 6 years of construction, which suffered from several major deadlocks, the site currently looks very much like in the below image: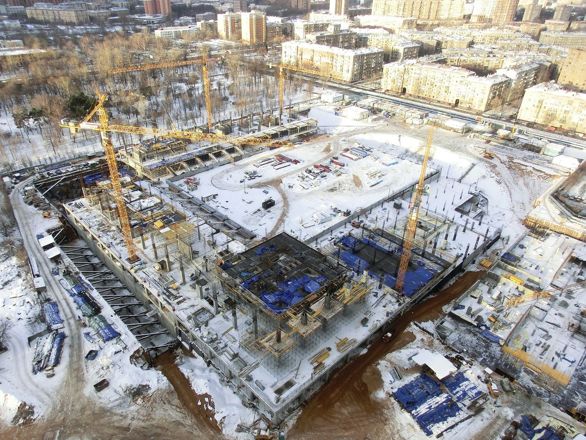 Can the contractor finish enough of the structure to gain permission for large events? Recent months saw a significant increase in pace, but work on the north end of the stadium is yet to begin.