Italy: The great derby of Genoa boycotted by both fanbases
source: BBC.com; author: michał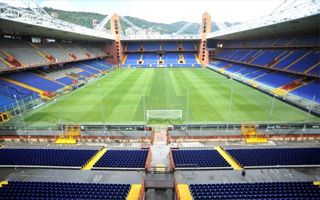 To fit TV schedule, the game between Sampdoria and Genoa has been planned for 12:30, a very early time for football. "How much will the derby be worth without any atmosphere, we'll know around 14:15, because we're not going", wrote one of the leading groups of fans.
To get a live broadcast, the upcoming derby of Genoa at Stadio Luigi Ferraris has to be played just after noon next Sunday. A Sampdoria spokesman said, without any hope for change: "If the football league decides that we're playing at 12:30 on 2 February then we're playing at 12:30 on 2 February and that's all there is to it."
But supporters aren't that willing to go with it. Many of them take this step as a slap in the face. Ultras Tito Cucchiaroni (Sampdoria) and Associazione Club Genoani (Genoa), major groups of fans on both sides of the derby, consider the atmosphere of Genoa's derby games most important, not play quality.
Both of the groups announced boycott of the next week game, calling for similar move among other supporters. "We won't accept this outrage. We believe that we are the stars of this show, so how much will the show be worth without the fans? We'll know at 14:15 on Sunday, 2 February, because we won't be going."