Indianapolis: New MLS-sized stadium planned
source: Indystar.com / StadiumDB.com; author: michał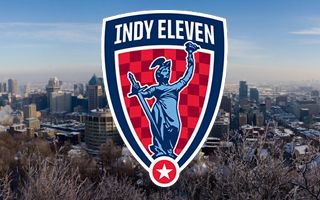 It's not another MLS expansion yet, but why wait so long – says Ersal Ozdemir, founder of Indy Eleven. His plan of building a new 18,500-capacity stadium is already underway, though the club hasn't even played its first game in the second league.
Indianapolis may have one of the world's most modern stadium in town, but the Lucas Oil Dome is far too large for the demand of many events, including domestic football games.
But the newly-established NASL team Indy Eleven have already proven there's a very big fanbase to build upon. Ahead of its first second league season, Eleven already filled 100% of their season ticket offer, selling 7,000 out of 11,000 seats available at academic Carroll Stadium.
Now the plan is to get a stadium the club could call home in the long term. One that would be prepared for a move upwards, to the MLS. As there are no promotions or relegations in the US, one can advance with financial and infrastructural status.
The MLS requires a stadium of close to 20,000 capacity. That's why real estate tycoon Ersal Ozdemir plans to have a new 18,500-capacity stadium up and running as soon as possible. Its cost is hoped to be at around $87 million.
"I'm a local guy. I'm not going anywhere," Ozdemir said. "I want to make sure this is a long-term team that is successful." The road ahead is still long, because a locations is yet to be established (preferably in or around downtown), while design and construction are to follow.
Important part of the scheme is that Eleven are not asking for any financial support from the city. Or at least no direct financial support. The team is asking for $5 million of the annual $8.8 million that would be generated in tax revenue.