Germany: Location for new Freiburg stadium selected
source: SuedKurier.de; author: michał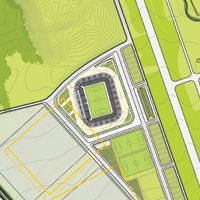 This is just one step forward for this project, but a very important one. 23 locations have been eliminated and one final plot selected for the new stadium. Completing it may be a matter of survival in the Bundesliga for SC Freiburg in the long run.
Currently threatened with relegation, SC Freiburg have the smallest and one of the oldest stadiums in the Bundesliga. It needs changes in many ways and some cannot be done within the current location. Traffic problems are among those issues, seeing people jamming streets ahead of the game. Business-wise the current stadium cannot be compared to others throughout the league with just 800 corporate seats.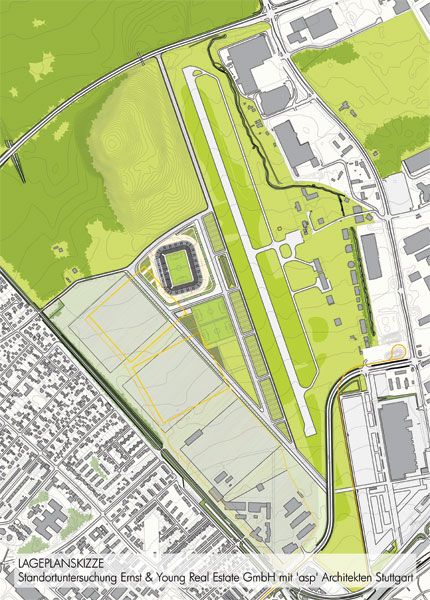 This is why search for a new place to settle has been ongoing for a couple of years now. Opposed by citizens and environmentalists, the relocation proved a major challenge. But with the help of seven independent experts the municipality managed to select one of 24 analysed plots.
SC Freiburg is likely to move from the east to west of the city, building a 28-meter tall stadium next to the local airport. It would not impede airport's operations, nor would it negatively affect the place's quality. Noise, environmental, urban planning and traffic aspects were among those analysed.
However, local residents don't want to lose their green areas for a sport/commercial outlet, so the opposition still exists and is a rather strong one, with some 2,700 people against the project. January 21 will see a debate in the city hall on the stadium issue.
However, even if SC Freiburg win people's support and their plan prevails, there is still the issue of funding. No solid financial plan is in place at this moment, while it's certain the club cannot fund the at least €60 million stadium alone. Despite the cost being at just some €2,000 per seat (very reasonable compared to other projects in various European countries), it's still too much to fund without public support.