Bristol: Decision made, Ashton Gate remodelling starting in May?
source: BCFC.co.uk; author: michał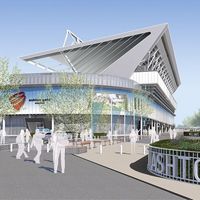 If no-one officially objects within 6 weeks, complete redevelopment of the existing Bristol City stadium will begin already this Spring. The project worth £40 million will raise capacity to almost 27,000 and provide new facilities.
During Tuesday's Annual Supporters Meeting the majority shareholder of Bristol City Steve Lansdown assured that the club is pursuing the redevelopment of Ashton Gate. Worth an estimated £40 million, the project is cheaper and more secure than another option on the table – new ground at Ashton Vale, not far away.
Ironically, the club has planning permission for both options, but the latter isn't only expensive, it's also been protested on numerous occasions and is still very uncertain.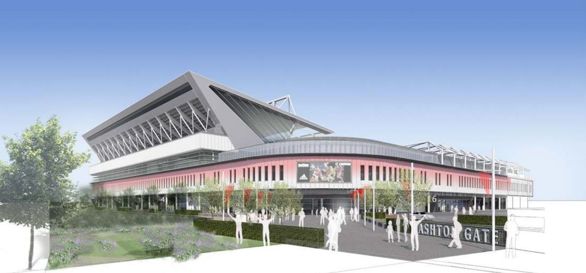 This is why City assured they'll sign the 'Section 106' (obligation to contribute) for Ashton Gate revamp, which is assumed to be the last step before beginning work. Should there be no formal opposition to the scheme within 6 weeks, work may begin in May.
Lansdown added: "We wanted to give some certainty to supporters, so if we get through to March with no Judicial Review, then we will be going ahead with the redevelopment plans, starting in May."
The plan to redevelop the existing stadium involves replacing the Williams and Wedlock stands to increase its capacity from 21,500 to 27,000 in stages over the next three years.