Brazil: Sao Paulo will be ready in time
source: IANS; author: michał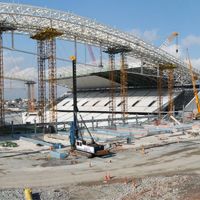 Removal of the collapsed part of the roof began, while additional, temporary stands are under construction. Overall the stadium is said to be 97% ready. FIFA assured the opening game will be held at Arena Corinthians.
Sao Paulo's new stadium was one of three visited on Monday by FIFA secretary general Jerome Valcke. Contrary to the progress in Curitiba, situation in Sao Paulo was appreciated by the delegate.
"We are very happy with what we've seen today," said Valcke. "A lot of work has been done, a lot of work has still to be done where the accident took place, but we are very confident that all is on track."
Arena Corinthians was described to be 97%. That figure only covers the permanent structure, not the 17,000 temporary seats to be mounted behind both goals. Construction on these sections was always going to come last though and is progressing as well.
During the weekend preparations for the removal of collapsed piece of the roof began. "We have some things pending because of the accident but we've got the all-clear and by the end of the month they will remove the damaged piece. We will hand the stadium over by April 15." said Andres Sanchez, the former Corinthians president who is overseeing construction of the Arena Corinthians.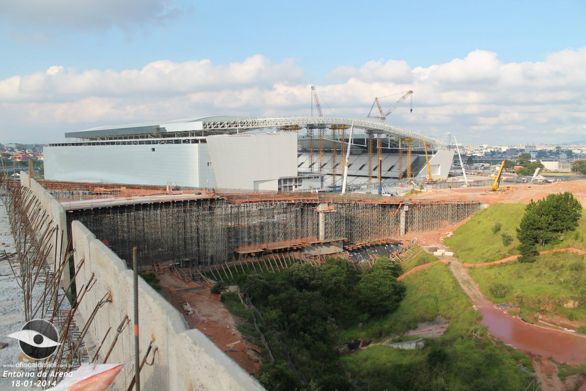 Photo: O Fiscal da Fiel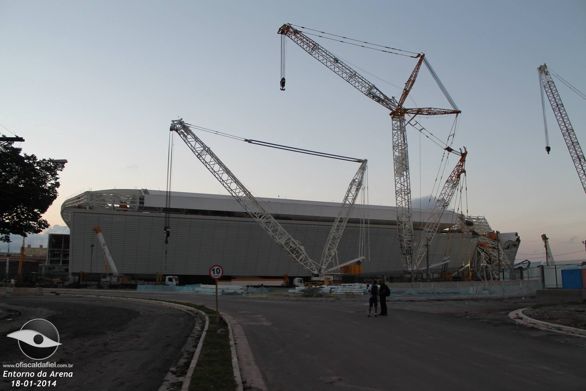 Photo: O Fiscal da Fiel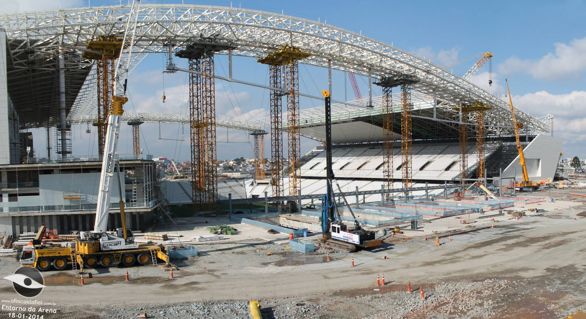 Photo: O Fiscal da Fiel