Barcelona: Camp Nou up for expansion, no new stadium
source: StadiumDB.com; author: michał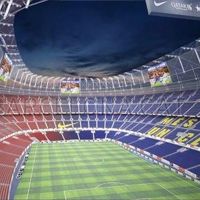 Europe's largest stadium will be redeveloped by 2021. The board of directors unanimously rejected the option of building a brand new stadium. It proved too expensive, but Camp Nou's revamp will also require a huge effort!
Today afternoon the FC Barcelona board of directors met to discuss their stadium's future. Following the meeting, press conference proved what local media have released already a few days ago: the plan of building brand new stadium at Avenida Diagonal is abandoned.
As it turns out, erecting a 105,000-seater from scratch at the new location might cost some €1.2 billion. Instead, gradual redevelopment of Camp Nou will cost €480 million (600 million with the new indoor hall Palau Blaugrana and associated infrastructure). Though still a challenging expense, this should be lifted by the club. FCB hope to pay the entire project in 8 installments, within 2016-2024, mostly using own resources.
The stadium revamp itself is expected to last from Spring 2017 to 2021, enabling stadium use throughout the duration of works. Biggest changes should come in the western part of the stadium, which will grow both in terms of seats (105,000 in total is still the goal) and corporate facilities. The entire stadium will receive new facilities, external cover and roof. Initial renderings that should give everyone a rough idea were presented today: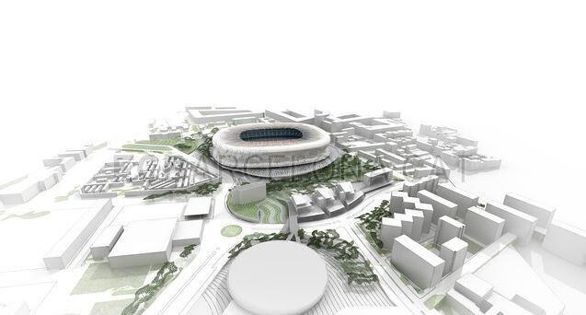 Image: FC Barcelona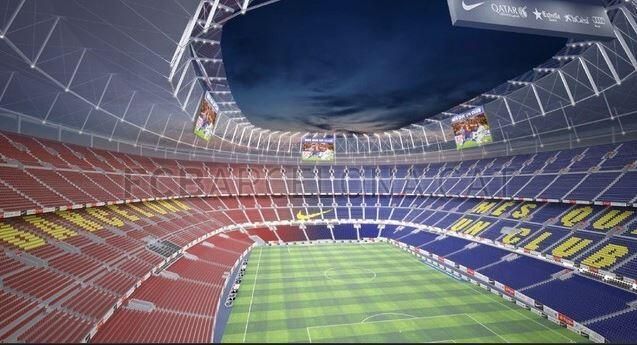 Image: FC Barcelona
After today's decisions the referendum for all socios of Barcelona will look differently. Previously planned to be a selection between new stadium and renovated Camp Nou, the vote scheduled for April 5-6 will now be a yes/no decision over the already selected scheme.