Zagreb: The Maksimir "hot potato" to finally be resolved?
source: rtl.hr; author: michał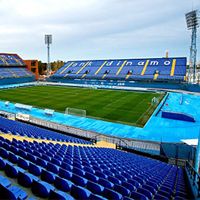 It's been over a decade since Zagreb authorities struggle with the dysfunctional Maksimir Stadion that was outdated the very moment it was finished in 1999. Now mayor Bandić announced it should be remodelled in 2015. But will it?
During his speech at the city council earlier this week, Zagreb mayor Milan Bandić announced that he plans to revamp the Maksimir national stadium. The ground received three new stands in 1990s, but the design by Branko Kincl is severely flawed as fans sit unreasonably far from the pitch. None of the stands is covered, too.
The reconstruction ended in 1999 and proved very costly, while already in 2000 discussion about revamping the ground began. Now the mayor hopes to deal with the problem within two years, maybe less. "This will be a beautiful place, which now looks like Alcatraz. The hot potato that has been thrown from left to right for the last 13 years has to be dealt with", said Bandić.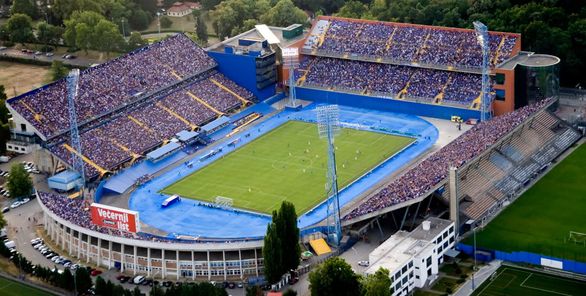 His vision sees work divided into three processes. "The roof would be financed in an international tender that we'll launch. New east and south stands will also be subject to a tender. Amendments to the 2014 budget will give us funds for the renovation of west and north stands, too", the long-ruling mayor explained.
His career is what sparked doubts of council member Margareta Mađerić. Bandić has been the mayor for 5 terms now and made numerous announcements on the issue before. "In 2000 you announced that the remodelling will end in 2006. And you said that citizens will be able to spit you in the face if it doesn't happen. In 2008 you said it would be done by 2013. Today we hear of 2015. In 2008 a referendum was to be held for citizens to decide, but it didn't happen. Earlier this year you also said it would be a suicide to run the project in crisis times. So it was a suicide before the summer, but you're willing to do this now. Which is the truth?", Mađerić asked.
She and other council members were assured by the mayor that his change of mind is a sensible one and the project will be done.